Bismillahir Rahmanir Rahim
Hello football lovers, how are you all? I hope you are all very well, I am also very well in your prayers.

The Bangladesh Football Federation (BFF) is working for the betterment of Bangladesh football. They have already taken various steps to take Bangladesh football forward. Among them, the Bangladesh Football Federation (BFF) has purchased 20 acres of land with the funding of the International Football Federation (FIFA).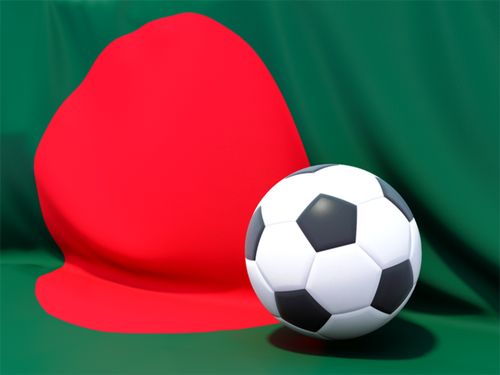 Apart from BFF, Bashundhara Group is one of the organizations working for the betterment of football in Bangladesh. Bashundhara Group has its own football team named Bashundhara Kings, Bashundhara Kings is the second largest team in Bangladeshi club football after Abahani and Mohammedan.

Bashundhara Group is working on a world class football stadium in the Bashundhara residential area to further strengthen their team. The stadium is not finished yet. It is expected that the stadium built by Bashundhara Group will be the largest stadium in Bangladesh.

Bashundhara Group organizes various tournaments for the betterment of football in Bangladesh, now they have organized Pioneer Football League, the quarter finals of this tournament were held yesterday.

Barisal Football Academy reached the semi-finals after winning the quarter-finals. Bangladesh Boys Club Chittagong lost 2-1 at Birshreshtha Shaheed Sepahi Mostafa Kamal Stadium in Kamalapur yesterday.

Swadhin Hossain and Fardin Ahmed scored two goals for Barisal Football Academy and Rezaul Karim scored the only goal for Bangladesh Boys Club Chittagong.

Everyone is expecting a lot of improvement in Bangladesh football through these events. We all people of Bangladesh love the game of football very much, that is why football is called the game of life.

Thanks everyone for reading my post about football today.