Bismillahir Rahmanir Rahim
Hello football loving friends, almost all the people of Asia love football very much, this is why every year Asia Cup football tournament is organized, this is why all the countries of Asia have formed a football organization, named Asian Football Federation (AFC),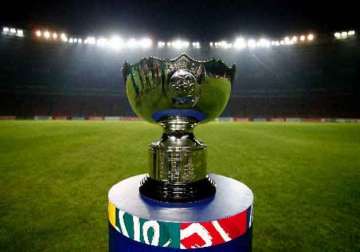 The last Asia Cup football tournament was held in 2019, in which Qatar won and became the champion, then the tournament was closed due to Corona.

The Asian Football Confederation (AFC) is thinking of hosting the 2023 Asia Cup football tournament, in which various activities have already started.

Note that the tournament was supposed to be held in June and July 2022 but due to Corona various countries did not agree to participate in this tournament, due to which this tournament was postponed. China in particular did not agree.

But a few days ago, China's governing body invited other countries to host the 2023 Asia Cup, for which Asian football tournament organizing officials set a new bid deadline of June 30, before federations could submit applications to host the event.

Kojo Tashima, chairman of the Japan Football Association, said: "We are excited about hosting the tournament. They are bidding to host the 2027 edition of the Asia Football Tournament.

Considered to be the strongest football team in the Asia subcontinent, Japan competes in the Asia Cup football tournament every year. The Asia Cup football tournament is scheduled for June and July 2023.

Thanks everyone for reading my post about football today.