This week, at Matchweek 21, we have experienced different very interesting matches, with several surprises that make us think about the future of the title.
---
We started with the victory of SD Huesca by 3 to 1 over Valladolid (local) and by a more than enough 2 to 0 of Sevilla to Eibar as a visitor thanks to a goal from Lucas Ocampos from a penalty and another from Joan Jordán.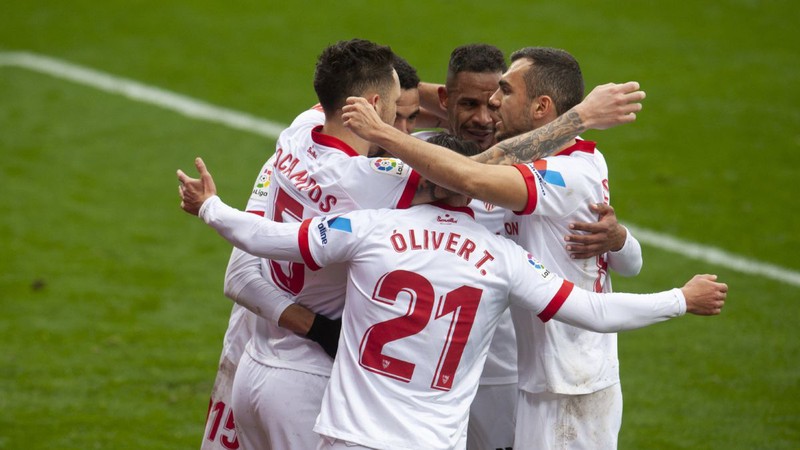 In the third game we found the first surprise: Levante beat Real Madrid at the Bernabeu by a great 2 to 1 (it would be 3-1 if they had not annulled a goal). Militâo took a red card in the 9th minute, which left the Madrid team very touched. Levante looked strong, and did not stop trying to finally make a difference in the 78th minute thanks to Roger Martí.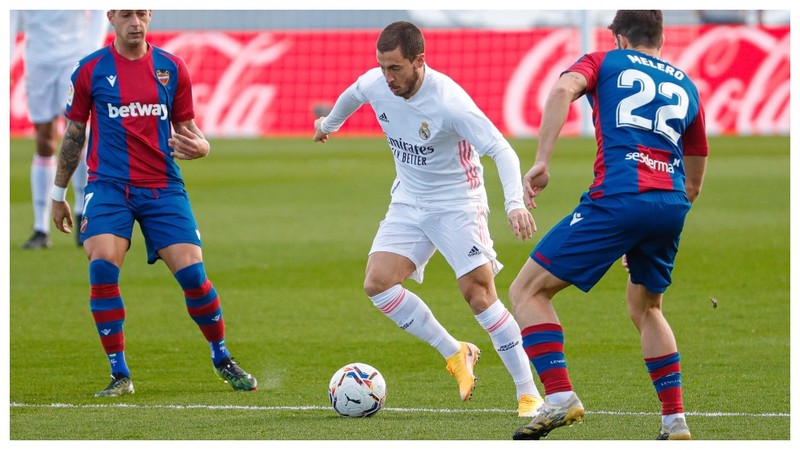 Valencia beat Elche at home by one goal; Villarreal and Real Sociedad tied at 1, leaving both with fewer options to fight for the title; and Getafe drew at home against Alavés, which is struggling to get out of relegation.
---
Cádiz fought it to the end, it became one of the few teams that left Atlético de Madrid on the ropes, the result was a 2 to 4 in favor of Atleti. A great Álvaro Negredo led Cádiz to the end, but his goal could not be achieved. Also a great Luis Suárez who scored 2 goals.
We continue with a draw for Granada and Celta de Vigo and a 1-0 victory for Betis over Osasuna.
---
Finally, FC Barcelona beat the giant killer: Athletic Club de Bilbao. They won 2-1, thanks to Messi and Griezmann, who give them the strength to get closer to Atlético.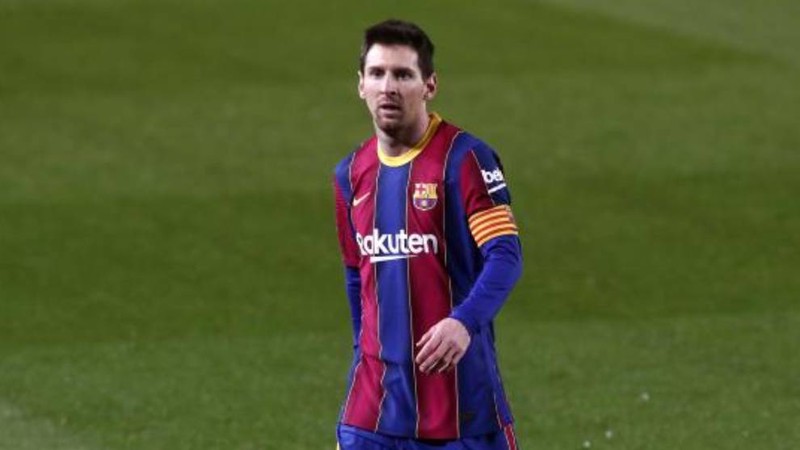 ---
---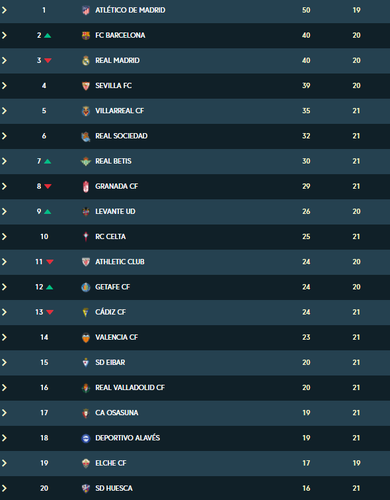 There are not many changes in the general classification, in Barcelona they tie on points with Madrid, with Atleti at a potential 13 points difference.
Behind Huesca struggles to get closer to permanence.
The next day begins on February 5, after the Copa del Rey matches.