Surprise in the Premier League! The 'blues' lost the victory, but they maintain the leadership.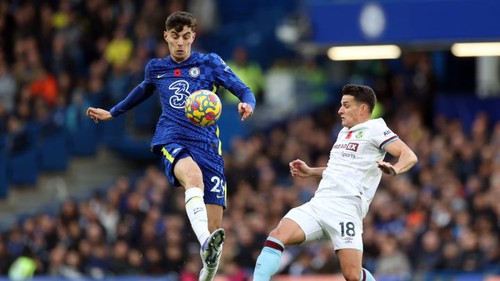 Chelsea played at home, leaving two basic points, against Burnley, who took advantage of the Blues' lack of goals to draw at Stamford Bridge (1-1).
Kay Havertz's opening goal, a scored header, was disallowed by Vidra in the final ten minutes. This goal did not take away the advantage of Thomas Tuchel, but affected the victory of Manchester City and the position of the league.
The 'Clarets' in descent took oil from the trip to London, because Chelsea could kill the game in the first half, they missed too many opportunities, they missed Romelu Lukaku and they could not sentence Sean's Dyche. Haverts was promoted to the "Blues" after landing the excellent center of Reese James. Burnley took advantage of Jay Rodriguez's excellent assist in the final stage to push the ball off Edward Mendy, who only lost four goals. The Premier League.