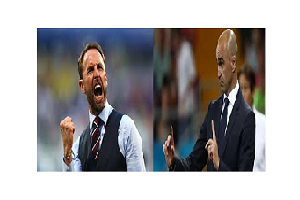 The third-place winner of the 2018 World Cup crown will play a match between the Belgian national team and the England squad at the Saiterburg stadium on Saturday. 14/7/2018, at 22.00 WIB.
This match became the second match between England and Belgium, as both teams met earlier in the group phase. for the England squad, this match could be a revenge event, it happened because England lost to Belgium with a score of 0-1. In contrast, Belgium's 1-0 victory over England became provision and Belgium's desire to become the third champion in the 2018 World Cup.
therefore. many football observers say that the match that will take place between England vs Belgium runs interesting and attacking each other, both teams have strong qualities and passion.
On the other hand, England and Belgium are both capable of playing their best players respectively, as both teams have no injured players and yellow card accumulation
England coach Gareth Southgate said: "Of course we want to win, we will be ready to go again, because the team is very proud of their performances, this is also after the defeat to think about it.
From Time Belgium roberto Marinez said, this is a difficult emotion in manage. you are disappointed to lose in the semi-finals, and it is very difficult to see other game opportunities as positive. we will be the third winner