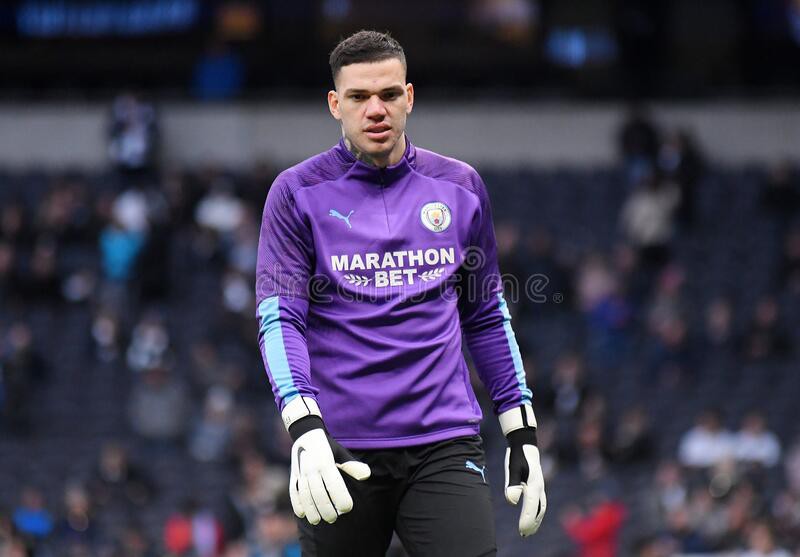 EDERSON of Manchester City was rated as best Goalkeeper of the season and that just got the other side of me and that's why I have to pour it out in writing. Manchester City and Chelsea do have the highest number of Cleansheet this season which is first of a Team's accolade for defending pretty well before considering the Goalie and defenders.
FACTORS THAT DETERMINES CONCEDING GOALS
A team playing a pressure-filled game were when the team loses the ball, all the players are on the chase to win it back will hardly concede, a team with solid defensive midfielders like Kante, Fernandinho, Ndidi will definitely concede less especially when complemented with great defenders like Dias, Rudiger, Stones, Silva, James, Cancelo etc. And finally a Goalie with clinical saves especially at one-on-one.
List of EPL GOALKEEPERS WITH CLEANSHEET
Ederson 18
Mendy 16
Martinez 15
Lloris 11
Pope 11
Meslier 11
Schmeichel 11
Sanchez 10
Leno 10
Patricio 10
De Gea 9
Pickford 9.
LIST OF TOP TEN GOALKEEPERS WITH SAVES
Johnstone 154
Meslier 140
Ramsdale 140
Martinez 133
Pope 114
Areola 111
Lloris 107
Guaita 103
Fabianski 98
Patricio 98.
From both lists above we can obviously see how the two most rated keeper via Cleansheets aren't on the top ten list of saves made during the season, yet they aren't on the list of best Saves for the season as well.
CLEANSHEET DOESN'T MEAN BEST GOALIE
CLEANSHEET is basically an evidence that the team is properly shielding her Goalline, which includes the Goalie not like only the Goalie is involved, infact the Goalie is involved in less than a quarter as the defensive midfielders consistently dispossess their opponents to sweep them off from getting close to their finish line. Goalie's effort to Cleansheet is as crucial as the effort made by the defenders and midfielders.
Example: Every Goalkeeper for Atletico Madrid under the present regime always seem invisible not because they are the best but because the defensive lines are being cleared, as the team shield opponents from getting close. We saw De Gea and Courtois leave same Club and the kind of loopholes they have now. Courtois seem like a Goalie who wasn't trained for one-on-one while in Chelsea as the ball always go through his legs because at Atletico it rarely happens they had a strong wall tough for any attack to come break.
EDERSON AND ALISON'S PROWESS
Ederson and Alison Becker of Liverpool additional addition to the team is just their ability to join the players in passing the ball around to aid soaking of pressure rather than always pulling out.
This is the only advantage Ederson has over other Goalies in the league currently.
CLEANSHEET AND SAVES
Saves is a direct involvement of the Goalkeeper were the Goalkeeper is put to actual test either by defensive errors by the defensive line or superior attacking tactics of the opponent yet the Goalie put a stop to it. Unlike Cleansheet were the ball may not get to you at all especially when the only saves that had to be made are long-range shots which were what Mendy and Emerson had the most this season with few one-on-one encounter. Jaaskelainen of Bolton Wanderers that year was highly regarded because of his ability to stop both long-range, shot range even his reflex to rebounds as most goals conceded by him were rebounds when the defensive line refuse to do their on bit.
A winning side like Manchester City definitely require all players to be good (I have reservations for the Goalies though) hence by wisdom will concede less unlike a middle-placed team but the most annoying part is the folks with the highest number of Cleansheet aren't on save list, when De Gea dominated best Goalie he had highest Cleansheet and a good standing on most saves list as well. 👈🏻 This is actually how it's meant to be.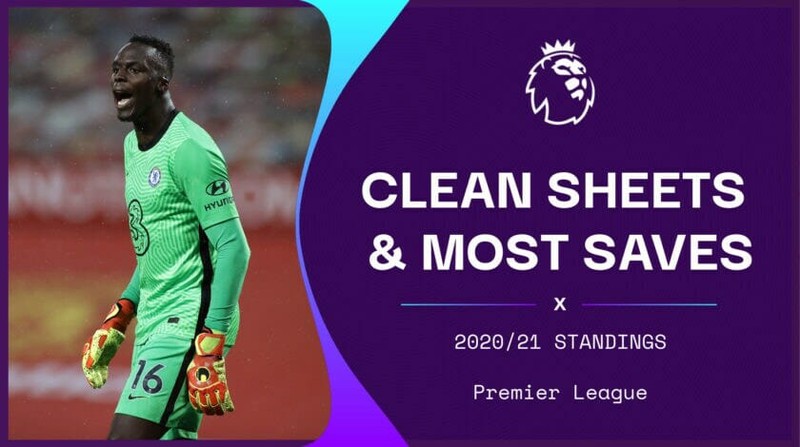 MENDY AND EDERSON RESERVATION
Mendy and Ederson are doing pretty well no doubt but they are leading Cleansheet list because of the teams effort not their individual abilities, they are both yet to show us some stunts, they aren't giving us the invisible saves expected from supposed Best Goalies, they aren't giving us Schmeichel's penalty stoppage individual ability neither De Gea's footwork especially at one-on-one nor Pope one-on-one masterclass and hence made the list because the defensive line were clinical enough, not that both weren't good but they are just on the average and do have to prove a point to us come next season but for now, THEY ARE OVERRATED and the award is UNDESERVING
MY GOALKEEPER PICK
I basically from the list will pick a Goalie who's got both influence, good number of Cleansheet and good number of saves and the most balanced on the list is Villa's EMILIANO MARTINEZ who's influence made Villa invisible with critical saves, got 15 Cleansheets and 133 Saves, he has the most technical saves followed by Leeds United ILLAN MESLIER. Meslier is a reason why Leeds are chasing a space into the Europa league spot with their first season in the league after a long period with 11 clean sheets and 140 saves thus far.
My Summation, let get your views
Thanks!
✍️ Mategghead