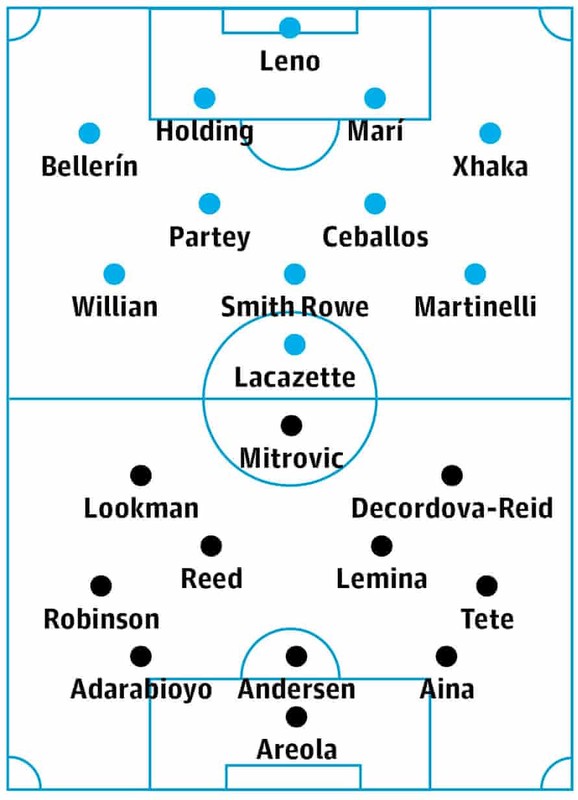 Friday was amazing with Tottenham Hotspur and Everton unable to produce a Master in their game as they drew two-all and both teams chances of playing in Europe next season only gets slimmer.
Yesterday was tougher as Sheffield United finally edge out of the competition as they have been officially announced to be relegated after losing on a goal to Wolverhampton wanderers being the first team to get relegated in the season with 6 more games to go till the end of the season.
Newcastle and WESTHAM United on the otherhand yesterday was a goal festival with both sides needing the victory and the team that needed it the most got it as Newcastle defeated the Hammers 3-2 to move some points above the relegation zone and WESTHAM suffered from moving some points above Leicester to sit on third but now they remain fourth until Chelsea, Liverpool plays.
MATCHDAY
ARSENAL VS FULHAM
MANCHESTER UNITED VS BURNLEY
LONDON DERBY
Here's another London-derby and will be tough always expected with players fighting for Glory. Both sides had not been in their best this season as Fulham as been struggling as always. Arsenal on the otherhand has been suffering a serious level of inconsistency since the exit of Arsene Wenger as Unai Emery was unable to replace the legendary manager properly.
EUROPA WIN BOOSTER & FATIGUE
The Gunners won Slavia Prague after losing the first leg at home by 2goals to qualify for the Semifinal phase of the Champions league, this win definitely can be a morale booster for the team with Lacazette; the Captain on the night giving is all. Another twist to this is the fact that they played this Europa league traveling on Thursday and Fatigue might have set on the players considering the Fulham strength and how they've had enough time to rest unlike the Gunners. The likes of Mitrovic, Lookman and Decordova can capitalize on their fatigue.
WATCHOUT
Yeah, basically on the Gunners side you need to watchout for Lacazette, Saka, Pepe and the captain with his inconsistency can't be written off; Aubameyang but unfortunately he won't be up. While their opponents threat on any opponent rest on the shoulder of this two wonder players; Mitrovic and Lookman.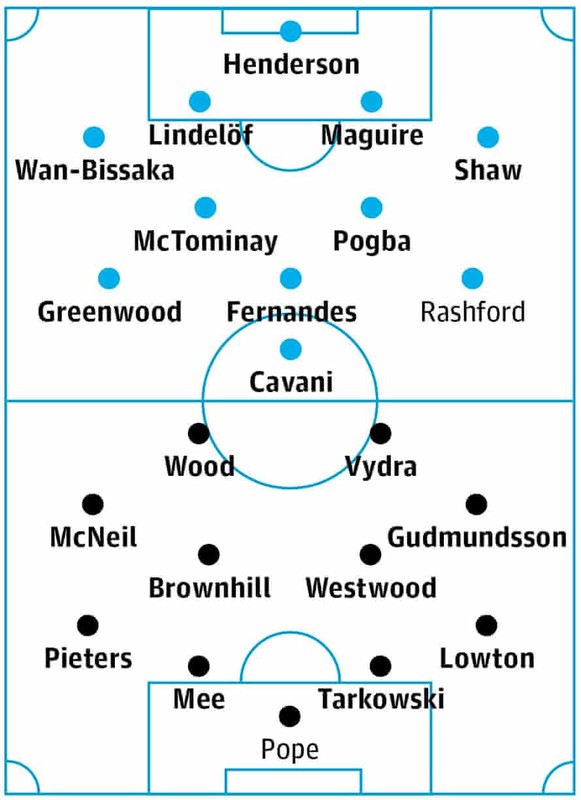 We move to Manchester
RECORD MINDED CLASH
Every single game United will be playing now definitely has to do with them keeping their unbeaten record as they've been consistent and done well on the travel with 23 unbeaten on away soils, you exclaimed right... Yeah, it's worth it because the team is currently stunning with back to back Victories.
ANY PRESSURE
It's the end of the season and only two teams now has a spot and that's Manchester City and Sheffield so every other team wants a better position as United aren't sure yet to round the season up on second position has that is dependent on how consistent they remain till the end of the season. So, the Pressure is as always.
PREDICTIONS
For the London Derby I see Arsenal bullying Fulham irrespective of their fatigue
Arsenal 2 1 Fulham
Manchester United will definitely want to continue their fine form and see a victory here
Manchester United 2 0 Burnley.
Mategghead✍️