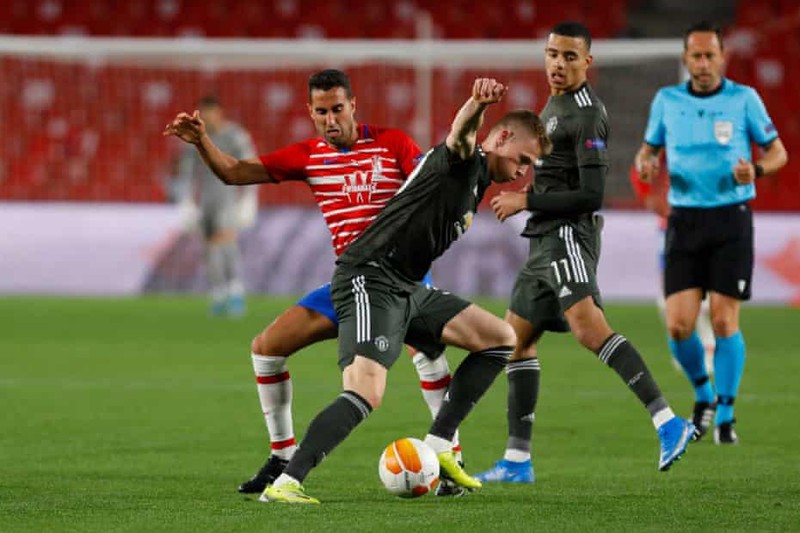 Manchester United faces in disciplinary actions first was a their numerous Yellow cards received in their first leg victory against Granada in Spain with 5 yellow Cards and 3 Suspensions.
Paul Pogba, Scott Mctominay and Luke Shaw got booked in the first 45minutes as captain; Harry Maguire and substitute; Nemanja Matic joined the list with Scott Mctominay, Harry Maguire and Luke Shaw to miss tonight's game as a result of suspension received as a result of the numerous bookings accumulated.
After the Game the Gaffer of the Team; Ole Gunnar Solskjaer made a comment with regards to the numerous cards received as he mentioned that they received three yellow cards and three suspension. UEFA took it up as an INDISCIPLINE act thereby found United to be guilty and charged the team €7000 fine.
United has an advantage of playing at home with a 2-0 away advantage in Spain during the first leg.
Shaw and Maguire has been an integral of the consistent winning United side with Luke Shaw adding more to the United attack and will now be missed as a result of booking suspension and Tominay in Midfield who has always been a nice replacement for Fred and a shock absolver in the midfield won't feature and will definitely choke the Red Devils.
The Consistency of the RedDevils is still a key to another Successful run this time.
What do you feel about this important match for United?
Mategghead✍️