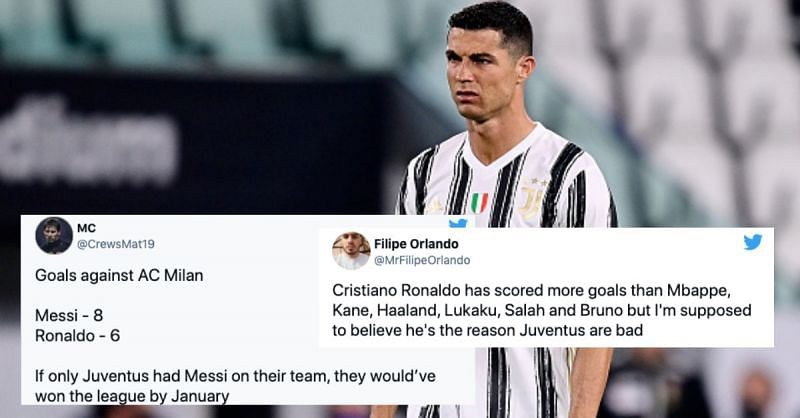 Both Juventus and Paris Saint-Germain have been dominating their local Leagues in Italy and France respectively for about a Decade now winning the Serie A and Ligue 1 consecutively and Juventus already lost it to Conte's Inter Milan as P.S.G missed opportunity to go a point behind league leaders to keep hope alive in retaining the trophy with 3 games to go in Italy and 2 to go in France.
Ronaldo and Pirlo's Juventus have witnessed their poorest run in recent times which led to them losing out in contention of the Scudetto long time ago with consistent dropping of points that are so avoidable especially against teams at the rear of the table. The team dependent on the ageing Cristiano to win a lot of games which is a big weakness ad he was a match winner in about 15games. At some point in the season, any game he doesn't feature the stake for a loss or draw is very high and winning seeming impossible.
Now, on the table, Inter has housed the first spot and Atalanta sitting Gallantly on the second spot with Ac Milan on 3rd and Napoli on 4th and Juventus sitting immediately after the UEFA Champions league spot at 5th position. A very bad spot for the defending champions with the numerous amount spent on transaction and even on wages with the Star-studded squad. It's definitely going to be an unexpected thing if they find themselves on the same spot at the end of the season in just 3games to go.
JUVENTUS woe grew as they lost 0-3 at Turin to A.C. MILAN. Juventus defeated Milan at the San Siro in the beginning of the season and we expect that the 'Old Ladies' will take similar advantage defeating Milan to go 72 points at 3rd position but the presence of Zlatan Ibrahimovic had a serious impact on the Milan side as they won both halves going to the dressing room at halftime with a goal in their favour and the remaining 2 goals at second half with Tomori closing the game and Juve were made lose the opportunity right in their hands with Stefano Pioli's men taking the 3points and 3goals to have a foot in UCL Spot.
JUVENTUS have the option of Napoli and Ac Milan dropping points in the remaining 3 games to wrap up the season to retain coming back to the UEFA CHAMPIONS LEAGUE come next season which is undoubtedly going to be a stain on their status as they even await serious punishment from UEFA for being a part of the EUROPEAN SUPER LEAGUE and moreso for being a part of the last three yet to pen down SUPER LEAGUE proposal alongside REAL MADRID and BARCELONA.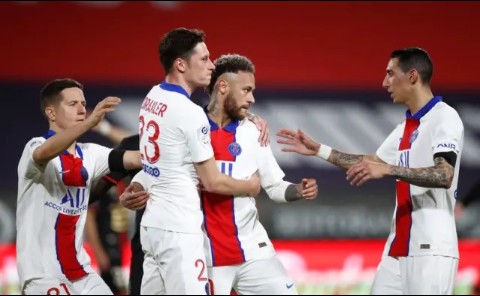 PARIS SAINT-GERMAIN on the other side drew with Rennes 1-1 to miss the opportunity of poising a serious threat on Lille Title chase as the league is now Lille's to lose with basically 2 games to the end of the Season and Lille needs just a victory and draw to emerge as winners as they top PARIS SAINT-GERMAIN with 3 points and the Paris club with an upper hand of Goal difference having scored way more Goals though Lille conceded less between both sides. Lille also do have a favourable fixture as they'll play St. Etienne at home and on the final day play away at angers. Both PSG and Lille do not have the option of losing a game because a loss is handing the trophy to the other team.
It's done and dusted in Italy as the Internazionale Milan side are Champions but which team will be Crowned in Italy.
Will Juventus make it to Champions league?