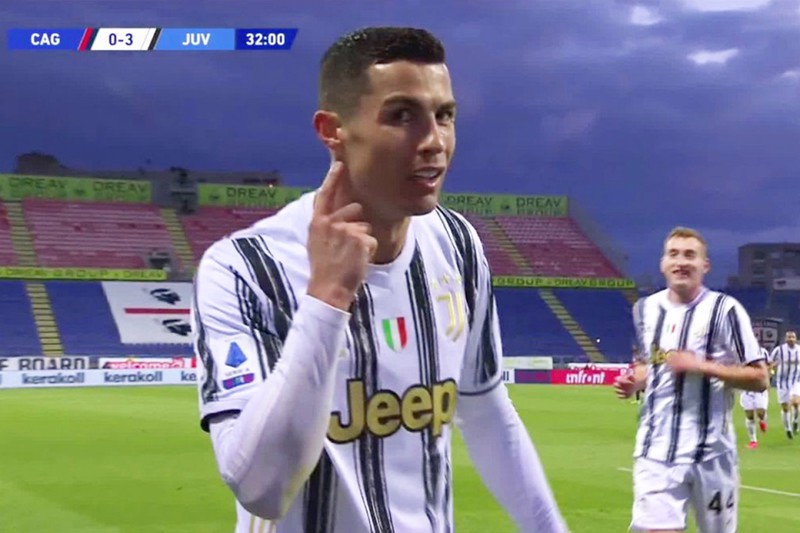 Cristiano Ronaldo is basically the must talked about player and whenever he underperforms you get to hear people speak, same as when he performs well or even play averagely... it's a normal thing as it's not easy with a player of his calibre and age trying to keep the tempo of his game still high.
Cristiano Ronaldo after another defeat and drop out from the Prestigious Champions league against Porto were alot of Banter were thrown at him as bounced back with leading his side to a 3-1 victory.
Cristiano scored 3 superb goals all in the first half of the game against Cagliari to record his second fastest hat-trick and also his 770th all-time goals as he gets closer to hit the mark of claiming the highest Goalscorer ever in the world.
Cris scored his first from his usual power header from a Cuadrado Corner, second from the Penalty spot and at 32' he scored a stunning Cristiano goal with his left foot with an assist from Chiesa at 32'.
Zidane is not ruling out a comeback for Ronaldo neither is Pirlo concurring to a departure from the Portuguese but who can predict the future of the Superstar as he's still up to par even at his Old age being the leading Goalscorer in the Serie A this season though his team are 10 points away from Inter with an outstanding.
What will next season be like for him