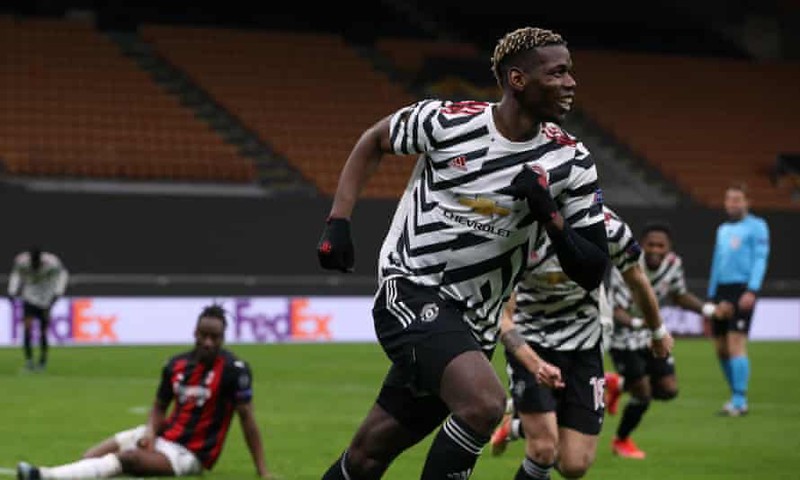 United trail A.C. Milan in the first leg by conceding an away goal at the dying minutes of the First leg against Milan at home after defensive errors.
A.C. Milan had the edge leading to the return leg with the away Goal in England and return of Bigman; Zlatan Ibrahimovic.
Manchester United had return of Paul Pogba as well in midfield and it wasn't an ordinary return as he marked his return with a remarkable strike thereby leading his team to the Quarterfinals of the competition.
English Goalie; Dean Henderson heightened his performance yesternight compared to the first leg of the competition with the dying minute goal conceded, but was applauded definitely for his well improved performance.
Lindelof and Maguire could be said to be the most busy last night as they were so occupied clearing off their lines with the consistent pressure from the Milan forwards.
Anyways, Pogba made the difference but it was a collective team effort as they all contributed on the Victory in San Siro as United now have an overall edge over Milan in their all time meetings as United as won 6, 1 draw (the last game) and 5 victories for Milan.
Quarterfinal draw coming up later today