After the first part of the season with mixed but satisfactory results, in my opinion, I would like to make an analysis of the players used by the SSC Napoli so far. Since it is a fairly long analysis, I will split it into two or more posts. Today we're going to analyze the goalkeepers and defenders of Napoli for what they have seen this year so you too that maybe look at the Napoli for the first time you can dwell more or less on certain players.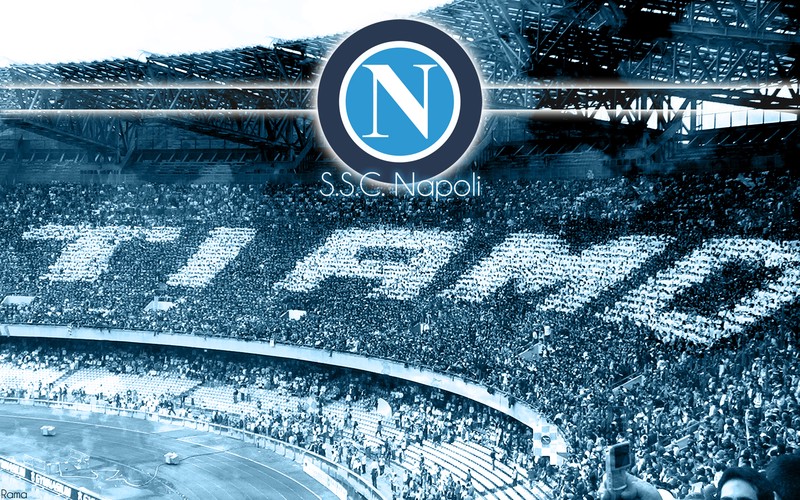 Goalkeeper
Orestis Karnezis: The season in a friendly against Liverpool started very badly, taking a goal with every shot; in the Serie A the starting part due to Meret's injury but he was very bad there too. A lot of experience but not very talented. Rating 2
David Ospina: Acquired after the terrifying performances of Karnezis, the former Arsenal proves immediately clumsy in the movements and maybe a bit slow, has the ability to make a great second half against Liverpool who keeps Napoli in play in the last half hour, but the goal that condemns Napoli elimination is his fault. Slow, clumsy, but has a good positioning in the door and good timing to understand the situations. Rating 5
Alex Meret: Comes from Udinese with the brand being a predestined one. The experts of the sector are convinced that he is the future of the Italian National team and that he will contend with Donnarumma. He gets injured on the first day of training on his new team. He has just returned but he immediately showed that the rumors about him are true. Fast, responsive and safe. Very young but already very titular. Rating 7
Defenders
Central Back
Vlad Chiriches: Not judgeable this year because injured from the beginning. Last year he demonstrated his talents. He is a clean central defender with good physical prowess. Sometimes it sins of distraction. No Rating
Nikola Maksimovic: Napoli bought him for 30 million from Turin in a price inflated to the stars by a very good season. Sarri immediately understood his limits and with the former Tuscan coach he played little and also went on loan to Russia. Ancelotti raised him as the third central defender and Maksimovic made a good showing of being a good defender. Strengths the attention and physicality, weak point the slowness. Rating 6
Raúl Albiol: The Spanish defender former Real Madrid has a different path from the normality of the players. He is like wine: he gets better when he gets older. Raul Albiol who came from Real Madrid was a bad player, distracted and unsuitable to play at high levels despite the prestige of his former team. Albiol, however, over time has managed to improve from match to match until now becoming one of the best central defenders in Italy for attention, dedication, and courage. Do not miss a game, alongside Koulibaly has become a giant too. Rating 7
Kalidou Koulibaly: For me the strongest defender in the world without a doubt. The only ones who are perhaps at his level are Van Dijk and Chiellini. Strong, fast, attentive, good with his feet, very strong physically. The black good giant is a heritage of the SSC Napoli and of football in general. Rating 8
Left Back
Mário Rui: Fast and technical. Perhaps the left-back most technical of the Serie A. Good both to defend and to attack. He had a great championship last year and a great start to the season this year. Become the target of the fans because he sins in the most important match of the year, the one against Liverpool, where Salah in a state of grace highlights its physical limits by challenging him to a fight countless times and always coming out victorious. A game that does not affect the high quality of the player in my opinion. Rating 6.5
Faouzi Ghoulam: The Algerian was seriously injured last year and stayed out all year and almost all of this first part of the season. He recovered and played 3-4 games proving to be the same as always. Runs, cross perfectly, overlap at the right time and is defensively careful. If he returns to the levels on which he has left us he contends with Alex Sandro of Juventus the title of best left-back in Serie A. Rating 6.5
Left Right
Elseid Hysaj: He was a pupil of Sarri and in fact with the former Tuscan technician has reached its maximum level. Sarri's departure seems to have suffered a lot, and his performances are far from those he had been used to over the past few years. It has gone from being an unmovable holder with Sarri to be replaced or preferred many times. Rating 6
Kévin Malcuit: He has not made a mistake since he arrived. It's a bit crude in the sense that he makes some mistakes that in Serie A are not allowed but it's very fast and always ready to overlap. As a right-back, he is among the best offensive while he needs refinement in the defensive phase. Rating 6.5
Please let me know if you like this format, so I can understand whether to continue with this format or switch to another that is more focused on posting news than doing analysis.