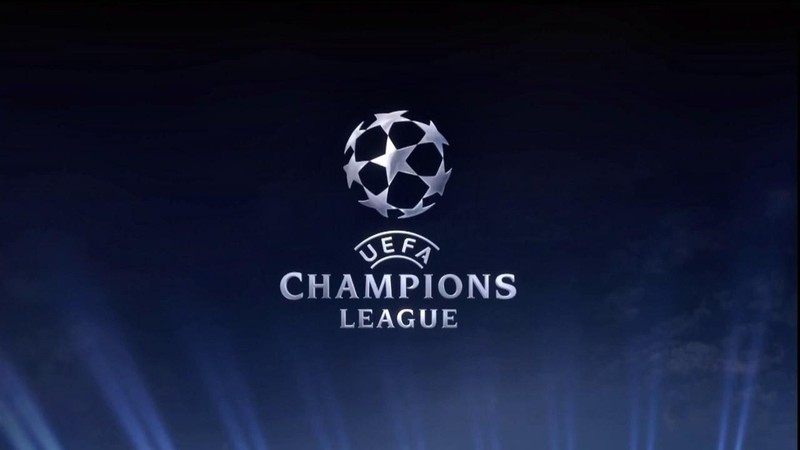 Interesting matches came out in the draw of December 17, 2017. Clash of Titans in Liverpool vs Bayern Munich and many other interesting games where we need to keep an eye on the possible outsiders. In the Europa League, there is still competition as some of the best clubs in the world's best leagues are qualified. We are talking about Chelsea, Napoli, Arsenal, Inter, Sevilla, and Valencia. We analyze the draw and the various matches in detail.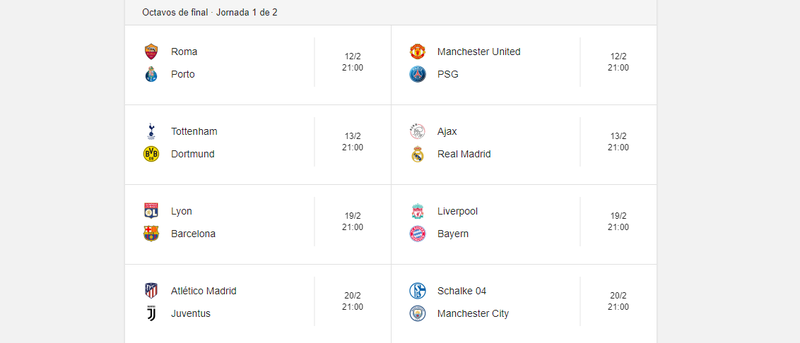 Roma - Porto: Both teams are at the same level, in my opinion, at least one step or two below the top teams. What we need to evaluate is the form of the two teams, who both come from an easy group of Champions, but who have totally different streaks in the league. Porto is the leader with 11 victories out of 11 matches, while Rome stand at mid-table. With the due proportions between the two leagues, I am sure that we will see a match fought until the end, but I see Porto a little better right now.
Manchester United - PSG: Mourinho has just been kicked out by United. The Red Devils certainly do not lack talent in the middle of the field, with a new coach and a possible newfound enthusiasm, they could be a hard bone for Neymar & co. that for their part showed a disarming talent in attack but various deficiencies in defense and in midfield. A great match with all the possible results, in my opinion. United underdog but attention, they can give surprises to everyone.
Tottenham - Dortmund: Two teams full of talent and young people. Tottenham is third in the Premier League only behind giants like Liverpool and City, has taken in a UCL group that after two days gave it to be passed off, and confirmed its key players at the highest level. Dortmund for its part is doing a super season, Reus returned to phenomenal levels accompanied by many young talents that every day accumulate awareness and maturity, they are crushing the Bundesliga and have finished their group from the top of the class. I expect many goals in both games, both start at the same level.
Ajax - Real Madrid: Ajax, as usual, is full of young talented players. They did a great job in their group demonstrating against Bayern Monaco that they are able to play and fight for winning versus anyone. De Ligt, De Jong, Neres and many others are players that we will see in top club in the next years. Real Madrid is the last winner of the last three editions, they are of course favorite and I think that it is difficult to see them abandon this competition so easily, despite the ups and downs in the championship. I would bet on the underdog Ajax this time.
Lyon - Barcelona: The French are doing a great season. They overperformed in their group against Manchester City and are doing well in Ligue 1. However, they crossed the worst possible opponent: the Barcelona. I think the Catalans will go through this turn quite easily, they are too superior in every aspect respect to their opponents.
Shalke 04 - Manchester City: As above, even this game will have a team that will pass the turn quite easily, less than miracles. Manchester City is one of the footballing powers in England, Europe, and in the world. The Shalke 04 will struggle to keep up, the City is superior and this year will have to prove to be top in the Champions League too.
Juventus - Atletico Madrid: Surely one of the most interesting pairings of the day. Both teams have a similar style of play, very physical and both are overperforming in their respective league. Juve is first winning them all and drawing one, Atletico is second with 3 points from Barcelona. A super interesting match and a test for the Italians that this year, with the arrival of CR7, are seen a bit by all as possible favorites to the final victory.
Liverpool - Bayern Monaco: Leaving last not randomly, since I think it is the best match of all these sixteen games. Both teams have monstrous attacks and despite Liverpool being in good shape, Bayern Munich in Europe is very tense. I see Liverpool a little favored as Bayern will be stopped by Van Dijk, one of the best defenders in the world, and on the other hand, trying to stop Salah and Manè will be Boateng, a very slow player. We'll see, certainly they will be two games full of show and goal actions.