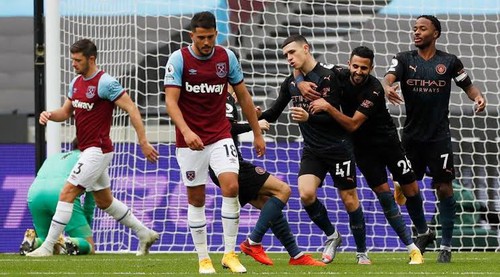 Westham United was so stubborn and they couldn't give Manchester City a chance and the game finally ended 1-1. Its a sensational game today as Westham took the lead in the first half before Manchester City later levell up in the early second half. Manchester City played throughout the game but Westham hold firm mot to allow them score and it was a full defensive game. Manchester City has been having issue since the beginning of this campaign, cant say maybe the players are so weak or they need a new ciaching strategy.
Many teams of the Epl are getting stronger, no more small team and game can't be predicted until 90 minutes is concluded, seeing whay has been happening in the League so far we cannot select any team as the favourite to win the English Premier League. The season is still too early and other big teams at the bottom can still right their wrongs.
Chelsea against Manchester United also ended goalless draw after an interesting 90 minutes. Both team played to the fullest, they are both mindful and dont give a room for error. Though there will be mistakes in a match but it was instantly corrected. Chelsea goalkeeper also had a lot of saves in todays match, chelsea played so well just that they dont create more chances for goal, Manchester United had several chances butnit was denied by Chelsea goalkeeper.