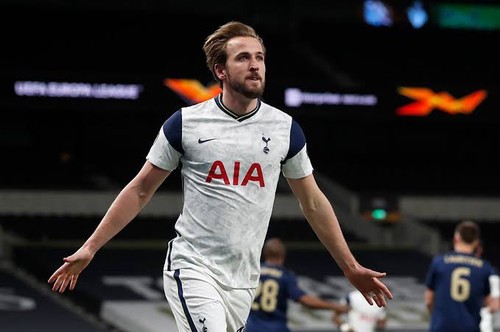 Manchester United want to sign a striker in the upcoming summer transfer window and Kane is considered as an option. Edinson Cavani, whose contract expires this summer, is likely to leave and Cristiano Ronaldo's future are unclear. If Manchester United sign Harry Kane, Anthony Martial will be transferred to any team interested in his signature.
Kane will turn 29 in July, but if Manchester United can sign him, he is the most effective striker. Conversely, despite the fact that the current contract period has been shortened to just over two years, a transfer fee of over £100 million is being set.

According to the media, Manchester United are also considering using Martial to sign Kane, who has been priced for a large sum. According to the media, United are also considering using Martial as a separate deal or option to cover part of Kane's transfer fee.

However, it is not certain whether this will happen because Tottenham have shown interest in Martial in the past, but it is unknown (whether they will respond to a deal related to Martial). Also, Martial himself prefers to move to Italy or Spain if he leaves Manchester United.

Martial left on loan to Sevilla FC in the January transfer due to his poor performance since tge beginning of the season and he has only scored 1 goal in 8 matches played. Martial is on a contract with Manchester United until 2024, with an option for one more year.

Regardless of the authenticity of the media reports, it appears that the situation is right for Manchester United to try to sign Kane in the coming summer.