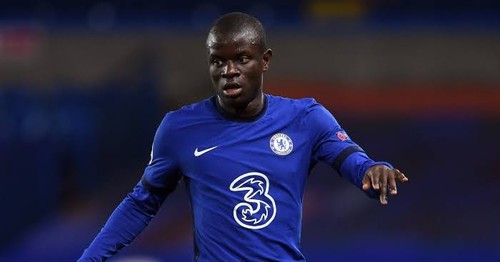 Ngolo Kante is continuing his perfect performance since playing as a defensive midfielder instead of forcing him as an attacking midfielder, Kante received full attention for his performance in Leicester City in the 2015-16 season as Leicester won the English Premier League (EPL). it was unbelievable when Leicester City won the league and Kante performance cannot be underestimatedin the victory. The following season kante moved to chelsea from Leicester City and he also won the English Premier League which he also contributed so much, and was honored with the (PFA) Player of the Year award for that season.
Kante's performance continued in the French national team, Kante played 44 games for the French national team and played a good part in the midfield at the 2018 Russia World Cup, he played alongside Paul Pogba, and made a remarkable contribution to France's World Cup victory.
Kante was used aggressively during the 2018-19 season under coach Maurizio and Kante served as a box-to-box midfielder to support the attack. He achieved the most attacking points scoring 4 goals and 4 assists in 36 games, but it was disappointing in terms of performance than when he was a defensive midfielder.
Since manager Frank Lampard came last season, Kante suffered from injury and he could not played more matches, he managed to featured in 22 games for Chelsea. As he was now playing as a defensive midfielder his performance has increased and Chelsea are getting the best out of him.