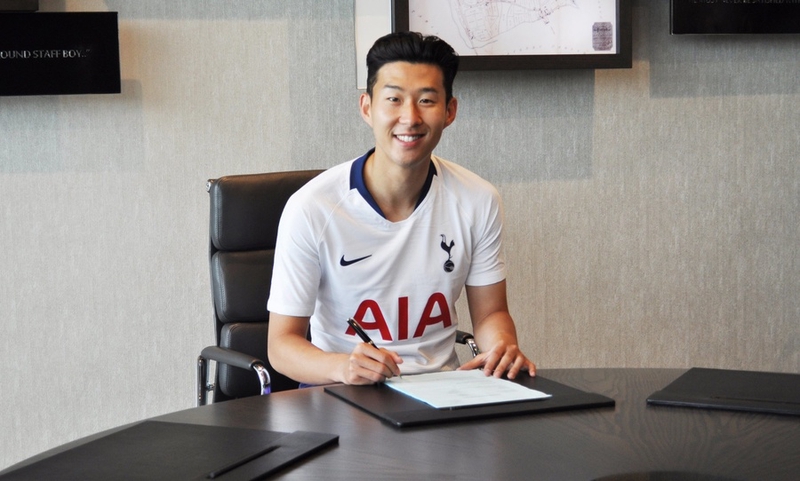 Son Heung-min has extended his contract with Tottenham Hotspur.
The official website of Tottenham Hotspur officially announced that he and Son have renewed their contract until June 2023. This is an additional five-year contract at the moment.
Having failed to fulfill his mandatory military service, Son was included on the list of the Asian Games in Palembang, Jakarta, in 2018. A gold medal can be carried out as an expeditionist in football.
Having joined Tottenham in the summer of 2015, Son has signed a five-year contract. It signed another five-year contract in the summer of 2018. Attention is focusing on how Son Heung-min's contract with Tottenham will be maintained if he fails to win the gold medal.