Any experienced football fan who has been watching the game for a couple of decades can prove it's changed a lot during this time. What strikes most is the new attitude to positions on the football pitch. Back then when players had strict duties on the pitch a libero would do his defensive job and goalkeeper would stay in the six-yard box, while a forward would stay up front and wait for midfielders to deliver the ball to him. However, it's not the case any more as all eleven players of the team must be versatile and capable of performing various duties on the pitch. A good centre back starts attacks from the depth and moves to the half-way line, a good goalkeeper plays as a libero, a good forward drops back to help his team defend and to pick the ball up, a good full back should be able to defend and attack at the same time. This is the sort of football that Pep Guardiola has been teaching his teams for the past decade and this is the sort of football that Real Madrid are likely to play under Julen Lopetegui. But did they create anything new or did they just look back into the past and learn the lesson? Many believe it was all invented by Dutch specialist Rinus Michels.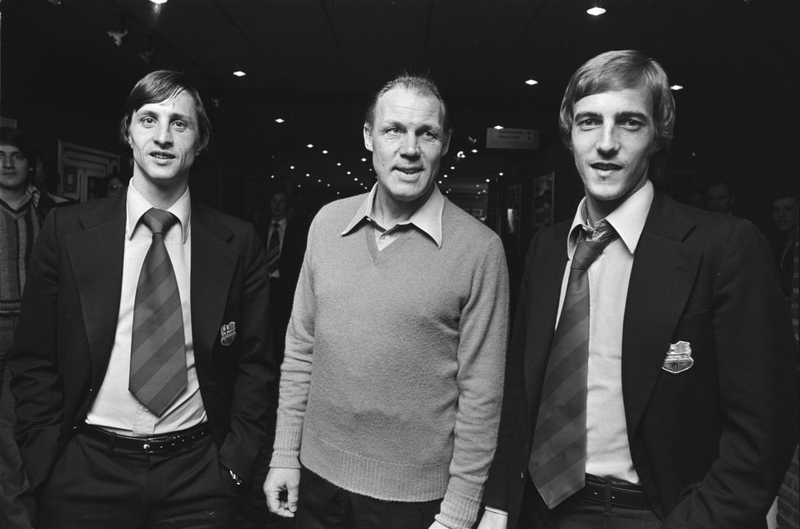 Michels, born in 1928, debuted for Ajax at the age of 18 after the end of World War II and scored five goals in that game. They young man went on to become the team's top striker, netting 122 goals in 264 appearances for his beloved club. He also made 5 appearances for the Netherlands national team but lost all of them. Michels was forced to end his playing career at the age of 30 due to back injury and wasted little time to start his coaching career. Having tested his skills at minor clubs, Rinus took charge of Ajax in 1965. He went to win the national championship in 1966, 1967, 1968 and 1970 and guided the team to the first European Cup glory in 1971. However, it was not just the number of titles he won with the team. It was the style that would go down to history books as the 'Total football' that he implemented at the club. It was not his invention, either, but he was the first coach who would reach huge success playing this brand of football. In short, the 'Total football' meant that any player of the team should be able to take any position on the pitch in the course of the match and perform various functions to confuse opponents and cause havoc to their defensive formation.
Great Dutch players, including Johan Cruyff, Piet Keizer, Johan Neeskens and others adopted that tactics and turned Ajax into a winning machine. Even after the departure of Michels to Barcelona the team went on to win two more consecutive European Cups.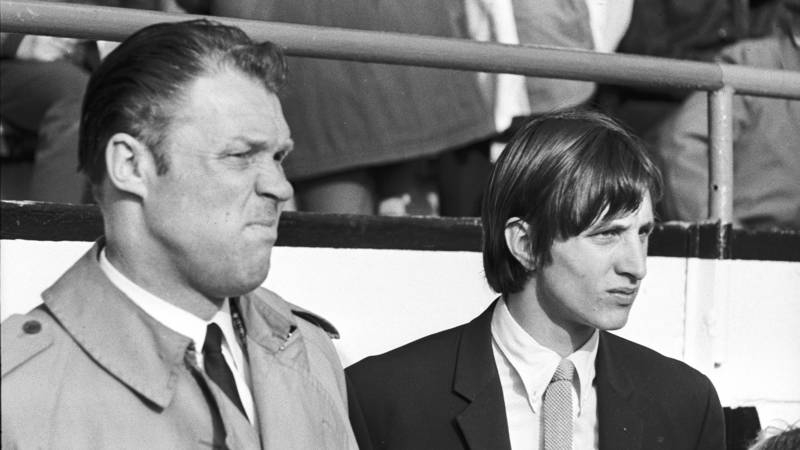 After several less successful spells with Ajax, Barcelona, Koln and Los Angeles Aztecs, Rinus Michels took charge of the Netherlands national team and guided it to their only trophy in history, European Championship title in 1988. That was another generation of fantastic players, including Frank Rijkaard, Marco van Basten, Ruud Gullit, Ronald Koeman, who were a perfect material for Michels tactics.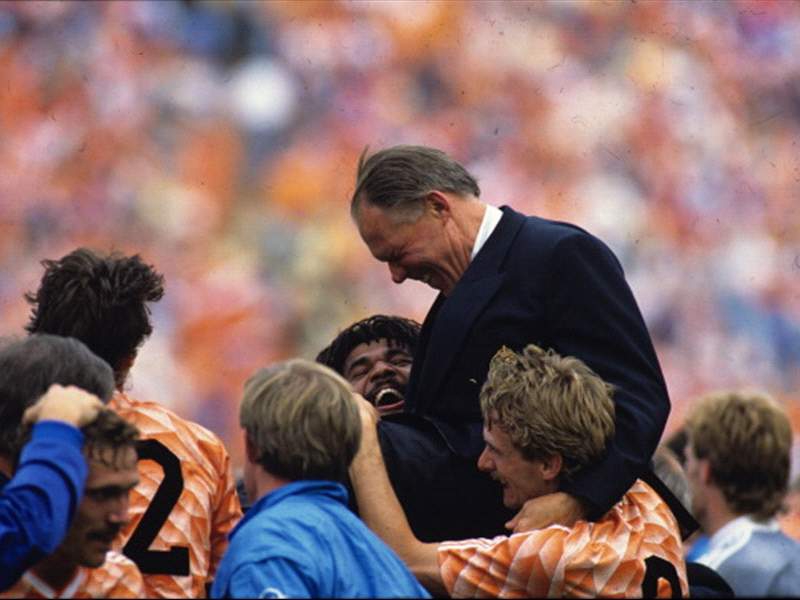 In 1999 FIFA named Rinus Michels coach of the 20th century, while his tactics has had arguably the biggest impact on modern football.