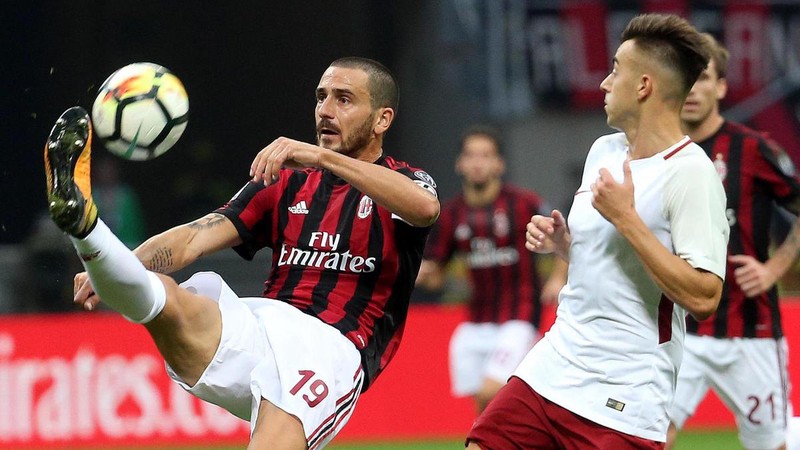 Italian defender Leonardo Bonucci claimed no problem getting derision while strengthening Juventus. However, Bonucci insists he cannot accept if the taunt comes when he strengthens the Azzurri.
"I am disturbed because when you play for the national team, all the interests and affairs of the club must be pushed aside," Bonucci was quoted as saying by Reuters, ahead of the friendly against the US in Belgium which will be played on Wednesday (21/11).
Bonucci was booed by a small number of fans when he returned to San Siro Stadium, Milan, last weekend. Bonucci played for Italy against Portugal in the League of Nations match. Allegedly, the one who mocked him was a Milan fan, the club Bonucci had reinforced last season before returning to Juventus.
"I accept being ridiculed when wearing Juventus and Milan shirts, I always accept it. Unfortunately, it is part of Italian football and our culture to come to the stadium and mock the players for the choices they make," he said.
However, he stressed that things like this never influenced him. Even when the family is carried around in this club problem.
"But when you defend your country and represent 60 million people, it would be a good thing not to ridicule them," Bonucci said, asking for more appropriate treatment from the Azzurri fan.
Bonucci has recorded 84 appearances for Italy since his debut in 2012. He played in the 2012 European Cup final where Italy were beaten by Spain.
At Juventus, he has won six Serie A titles and three Coppa Italia trophies. Bonucci also felt twice the Champions League runner-up .