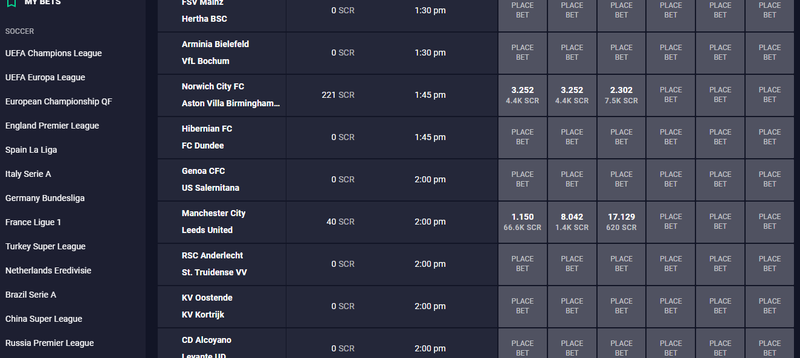 Let's start with the results from yesterday, which I couldn't be more excited about
Results
AS Roma vs. Spezia Calcio

Prediction: 2-0 Roma
Results: 2-0 Roma
Profit/Loss: +40%
Cadiz CF vs. Granada CF

Prediction: 1-1 Draw
Results: 1-1 Draw
Profit/Loss: +200%
It was a flawless day, and I couldn't be happier with the results. It won't happen often, but I'll take the victory when I can get them.
Results to Date (from 12/13/21): (2-0, +240%)
Odds and Prediction
Norwich City vs. Aston Villa
Odds: Norwich (3.252, +225), Draw (3.252, +225), Aston Villa (2.302, +130)
Prediction: 1-2 Aston Villa
Aston Villa is the better side here. Even on the road, I think they have the slight edge and should be able to pull out a close victory.
Manchester City vs. Leeds United
Odds: Manchester City (1.150, -700), Draw (8.042, +700), Leeds (17.129, +1600)
Prediction: 2-2
This prediction is a value play. While I do not think that Leeds will beat Manchester City or play them to a draw, I think they are capable of playing them to a draw, and at 7-1 odds, I will take that bet. Leeds played Chelsea down to the wire in their last match, tied Brentford and Brighton, and beat Crystal Palace in their last four matches. They are in solid form, and worth the gamble here. I will take Leeds to draw and win for a very small amount.
Good luck! Post your predictions below!