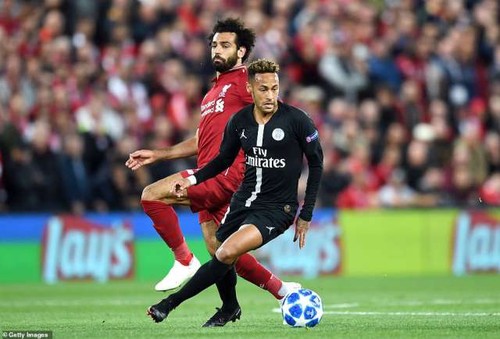 Following the result of the encounter,Neymar was criticised for a very poor
performance in the biggest stage of European football.
The game between Liverpool against Paris Saint-Germain
was ranked as one of the top group games.
Neymar was unable to influence the encounter for PSG like he
does on a regular in the French Ligue 1 which brought about a
lot of criticism after he previously also fell short at the 2018
FIFA World Cup with Brazil.He was over hyped while.
Others even went as far as saying he is not among the best
forwards in world football.
"Neymar Jr is toast. For his standards his level has dropped so
much since going to France.
"Imagine him playing at Anfield and he is busy walking,even Berbatov knew he had to
put in a shift there.
Neymar is a waste. Why play him on the left, gives you nothing
defensively.
"A timely reminder that Neymar left Barcelona because he
needed to leave Messi's shadow.Neymar and
Paris Saint-Germain were unable to deliver, they will return to
action when they host Red Star Belgrade who drew against
Napoli in their opening group fixture.