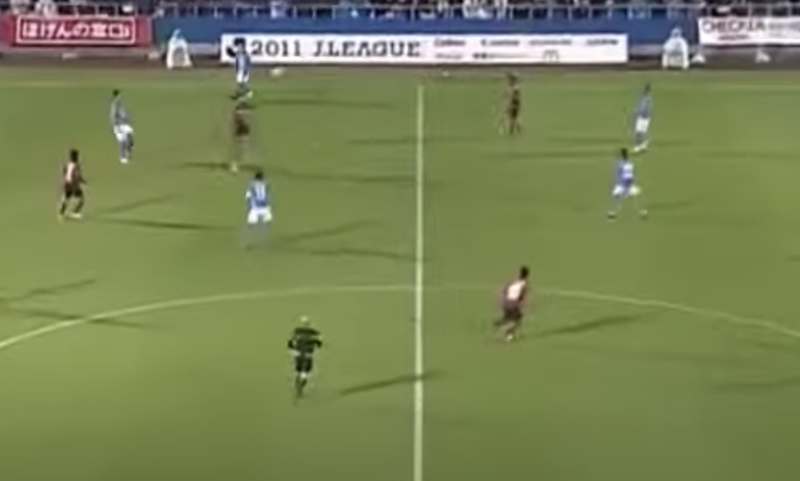 A unique episode occurred in the match Fagiano Okayama — Yokohama of the japanese championship in October 2011.
A goal scored in the 69th minute happened in a matter of seconds and in the most unusual way. Fagian's defender Ryujiro Ueda took the goalkeeper off guard after the usual removal of the ball, making a completely unusual decision.
The footballer jumped out and inflicted a severe head blow from his half, putting all the energy of the body at one point. This was enough so that the ball, hitting the lawn in front of the penalty area, jumped over the goalkeeper.
A slow goalkeeper didn't expect such a development of events, clumsily falling into the frame in an attempt to save the situation.
The ball, scored with a head from almost 59 meters, beat the previous achievement of its kind and was listed in the Guinness Book of Records. And the match ended 1-0.