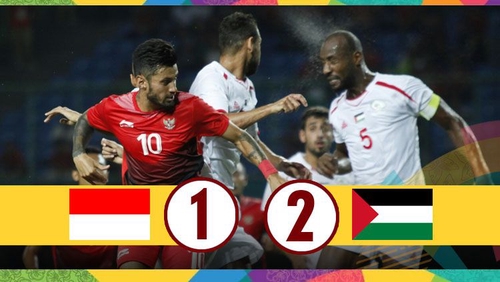 Bad luck befell Indonesia's host as the organizer of the 2018 Asian Games in the football branch. Tonight when western Indonesia, Indonesia U-23 was defeated by the Palestinian visitors, the score was 2-1.
Palestine's winning goal at Candrabhaga Stadium, Bekasi, West Java, 15 August 2018 that night was scored by Oday Dabbagh in the 16th minute and Mohamed Darwish on 51 minutes. The home goal was scored by Irfan Jaya on 23 minutes.
This night's Palestinian victory at the same time cemented its position as leader of the Group A standings. With 7 points (two wins and 1 draw), Palestine was 1 point adrift of Hong Kong rivals who had only competed twice.
Under Hong Kong, Indonesia will only host (point 3), Taiwan (point 1), and Laos (0). Indonesia itself gets 3 points from one win when dealing with Taiwan. Indonesia won with a fantastic score of 4-0.
Results of 2018 Asian Games Football Branch, Wednesday (15/8), quoted from bolalop.com:
Hong Kong 4-0 Taiwan
Kyrgyzstan 1-3 Malaysia
Saudi Arabia 0-0 Iran
Indonesia 1-2 Palestine
South Korea 6-0 Bahrain
North Korea 1-1 Myanmar