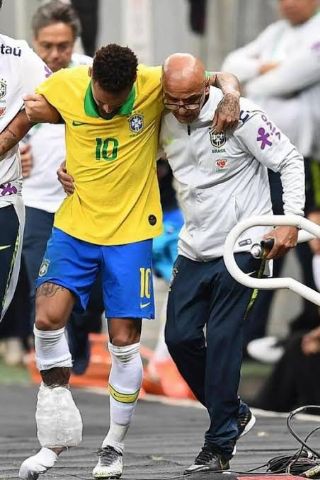 Neymar junior is no new name when it come to male football. The for Barcelona player now plying his trade with French giant side Paris Saint-Germain is a talented Samba player who started playing football from the street of Brazil. From a very humble beginning, Neymar became a house hold name in football when Barcelona signed him from Santo for a disputed transfer fee.
While in Spain, Neymar played his best along side five time world best player Lionel Messi and won a lot of trophies. With his fast growth in the game and seeing that his praises were not loud as much as it should due to the presence of Messi, Neymar decided to leave the Catalan club for PSG for a whooping transfer fee to be his own star. Through many will still argue if he has leaved up to expectation as he move to PSG ought to have made him more talked about but rather French wonder kid; Mbappe seems to be on the headlines more. However, Neymar remains one of the best player any team can dream to have in their list.
At the international level, Neymar is very loved in his native country Brazil that they have his statues molded and many compare him with the greatest football player ever in Pele. This may be a bias statement but that's how he is held at high esteem at home. Having score over 70 international goals for his country, he is a threat to any team he faces.
Last week in a build up game against Qatar for the 2019 Copa America that started yesterday, Neymar sustained an ankle injury which was very obvious right from the field of play as he limped out with medic assistance. This not new in football where crucial players get to miss their country tournament few weeks to competition. The news of Neymar injury was a big worry to the Samba fans who were looking forward to see him grace the tournament being hosted in his home soil. This incident is coming at the time the Paris Saint-Germain forward is faced accusations fellow Brazilian citizen and model that he sexually assaulted her in a hotel in the French capital.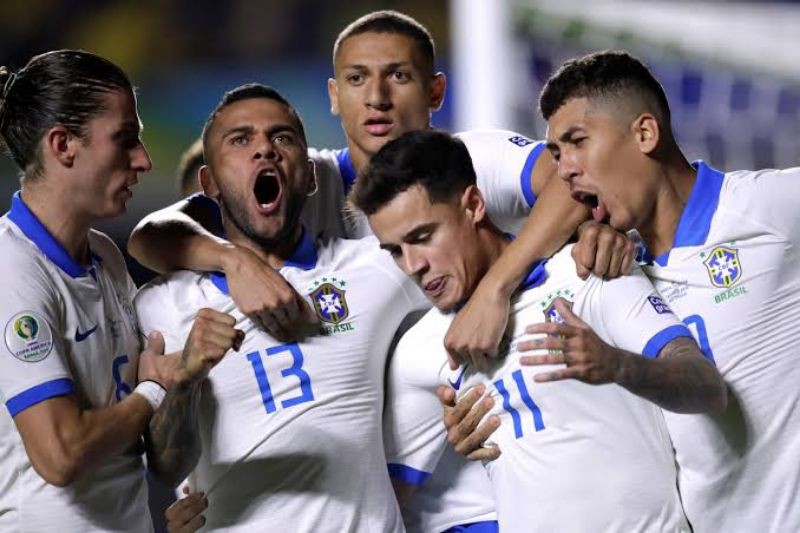 Despite the absence on Neymar for Brazil opening game of the 2019 Copa America tournament, the Samba side that still parades other notable names in world of soccer like Courtinho, Willians, Richardlison and co were able to show their home fans what stuff they are made of when the harmmared Bolivia 3-0. Courtinho score immediately after the resumption of the second half from a penalty sport and added the second goal fees minutes later. Everton Richarlison made three goals before coming out for Williams.
Even though the Brazilians fans had booed their team in the goal and probably think of Neymar presence but everything got forgotten as the goals started coming in. Neymar was on the other hand watching his team mate play on hospital bed. Being the favourite to lift the title, Brazil must be at their best without Neymar through out the campaign to achieve this amidst surprises which may come from Argentina, Chile or probably Colombia.