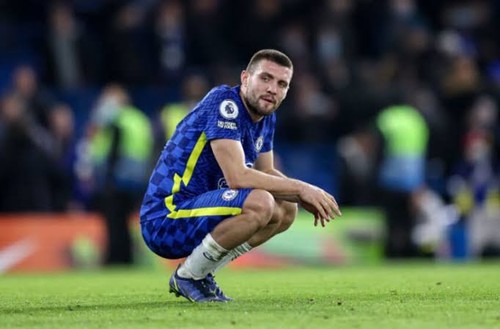 Chelsea poor form of the league continues last night as Thomas Tuchel boys were held to a 1-1 draw against Brighton and Hove Albion away from home. Meaning Chelsea has just dropped another vital two points wining only 4 of their last 13 League games.
The game started with Chelsea trying to bounce back from their 1-0 lost against Manchester City in trying to control the pace of the game and maintaining ball possession. After a lot of uncoordinated passes, Chelsea were rewarded with a goal when Hakeem Ziyech took the goalkeeper unawares with his outside 18 left-footed shot to put Chelsea in the front foot in the first half. Afterwards, Chelsea were good in ball possession and finished the first half strongly. A second goal was what Chelsea needed to put the game beyond the reach of of Brighton & Hove Albion but the home side started very strongly in the second half winning second ball, gaining possessions and before you know it unmarked Webster nodded in a find corner kick to make it 1-1.
Chelsea response to the equaliser was unconvincing and lack of confidence were on display as Brighton and Hove Albion had a lot of chances to put the game beyond Chelsea but when not clinical enough. A triple change of Kovacic, Timo Werner and Havarz had put pressure on the home side but chelsea were unable to find a winner with a lot of counter-attacks being played by at the other end of the pitch.
Chelsea will be at home against their London's rivals Tottenham on Sunday in what will be another tough future for uninformed Chelsea side. Haven lost every hope to close down Manchester City to the title race last weekend, Chelsea will be looking forward to consolidate to finish top 4 but as it stands now it seems that the London side will have to struggle to remain to finish top 4 with Arsenal, Tottenham and including West ham all piling up pressure behind Chelsea.