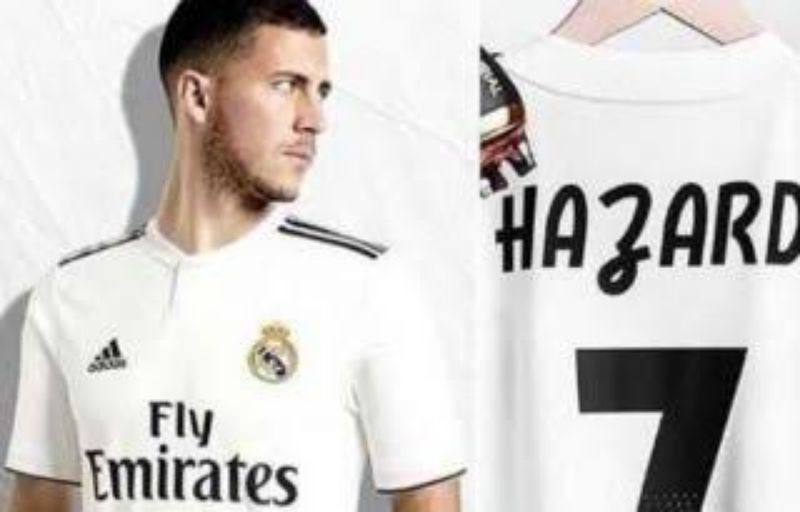 Since joining the Spanish club, Hazard was yet to train with his new club until yesterday where in joined them in a training section. The headline making the wave is not his first training with squad but the number he wore during training on Monday. Hazard was seen putting on the jersey number 23 which made speculation heightened up on the number he will be settling down with. Although the ''false'' training number may not be the real jersey number, it is being speculated that Hazard may settle with the number 7 jersey which former legends Raul and Cristiano Ronaldo wore at the club.
The number 7 jersey is currently under Mariano Diaz and Eden Hazard will have to wait for Diaz to move on or the number taken away from him. The scene that this might create for Zidane may be the reason he is not in a hurry to take that decision. However, no matter what happens, the new season is underway roughly a month now and Eden Hazard will definitely make his debut for Real Madrid. By and large the speculation about his jersey number will be put to rest as a number must be given to him for his first game.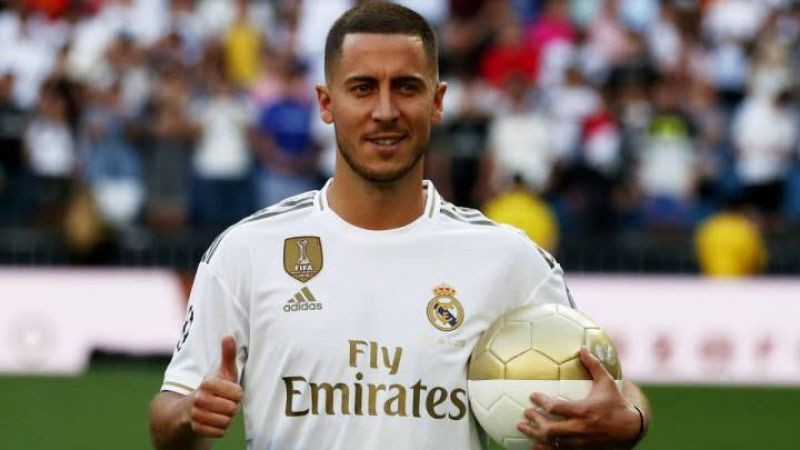 Eden Hazard transfer to Real Madrid for a £90m from Chelsea football club of England remained one of the most speculated and talked about transfer this summer across Europe. Hazard left Chelsea after spending almost 8 years in North London but his childhood dream of playing for one of the best clubs in the world was a bigger challenge he took despite the love share among the Chelsea faithful. His exit from the club after increasing pressure from the press to give them what to talk about or pile up the pressure in the Chelsea dressing room as well distract the team in their pursuit for titles last season was handled very maturely and respectfully by Hazard which won him more admirers.
Despite his multi-million dollar move to Real Madrid where his childhood idol is the head coach, Hazard has been facing a little challenge getting s befitting jersey number in the team. Even though he was unveiled often unlikely where new players are signed with their jersey number already reserved for them, a star like Hazard's jersey sold many copies without a jersey number. Hazard has preferred to wear the number 10 jersey which he loves so much but another club hero in Luca Modric has that number which made the whole thing complex.
Do you think Hazard will get the jersey number 7 another number?

You comment is welcome
Thanks for reading