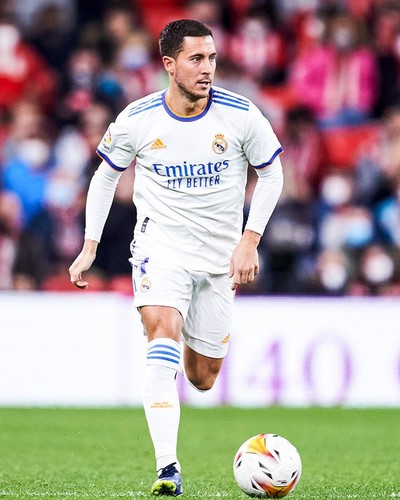 Real Madrid star Eden Hazard needs no introduction in the world of football. A talented Belgian who dazzled the world with his talent when he was at Lille and Chelsea was so sensational that he was tipped to become the world best sooner than later.
The Belgian star who was regarded as a god at Stamford Bridge made an inevitable switch to Spanish giant Real Madrid; being his childhood dream club. It was a dream come true for Eden Hazard when he signed the dotted lines in €100m move away from the Premier League side where he won two Premier League titles, Europa League, FA cup and League Cup haven scored 110 goals and 92 assists in 352 appearances for the blues.
No sooner than Hazard was welcome at Santiago Bernabeu, his childhood dream turned to a nightmare ever since as he struggled for form and fitness. Hazard has suffered from numerous injuries since joining Real Madrid and have failed woefully to prove his worth once again. Eden Hazard has however played 59 games so far for Real Madrid scoring only 5 times and making 10 assists.
With the likes of Kylian Mbappe of Paris Saint-Germain and Erling Haaland; the Borussia Dortmund striker all linked to a move to Real Madrid next summer, there are talks linking Hazard to a move back to his former club. However, it is very unlikely that Chelsea will sign him back.
While questions will continue to be asked on what went wrong with Hazard mentally and physical, his football career has began to be over. We can only wish he rediscover his form sooner as he marked his 31st birthday yesterday.