It was really a heart breaking Sunday evening for the Toffees fans who had trooped to Anfield to watch their beloved team take on their long term rival in what was a derby match but bizarre Jordan Pickford shocking error at the last second of the extra time was all the Liverpool fans needed to triumph over their opponent.

Origi made the difference as he was brought as a substitute into the match for the first time since August, 2017. He had missed a golden opportunity to put his team ahead on the 87th minute when he smashed the ball against the bar from three yards after a loosed ball from a corner kick but a last minute error from Jordan who palmed a long pass from Virgil van Dijik that was going for a goal kick above the cross bar into the eighteen yard box was nodded into an empty post by Origi to mark his third goal against Everton in all competitions.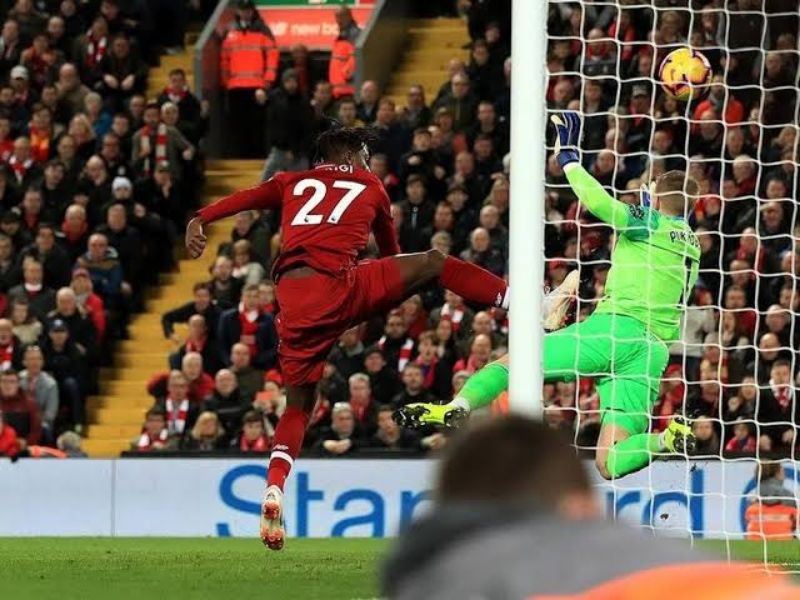 Nobody expected the match to end the way and manner it was with both teams display of intensive football when the Liverpool manager invaded the pitch; sprinting like a young athlete to the center to celebrate the late goal with a hug to goalkeeper Alisson. I guess many Liverpool fans must have sustained some degrees of injury front that unexpected magical goal celebration as well but it wasn't the same story to enthusiastic Toffees fans who had concluded with a draw.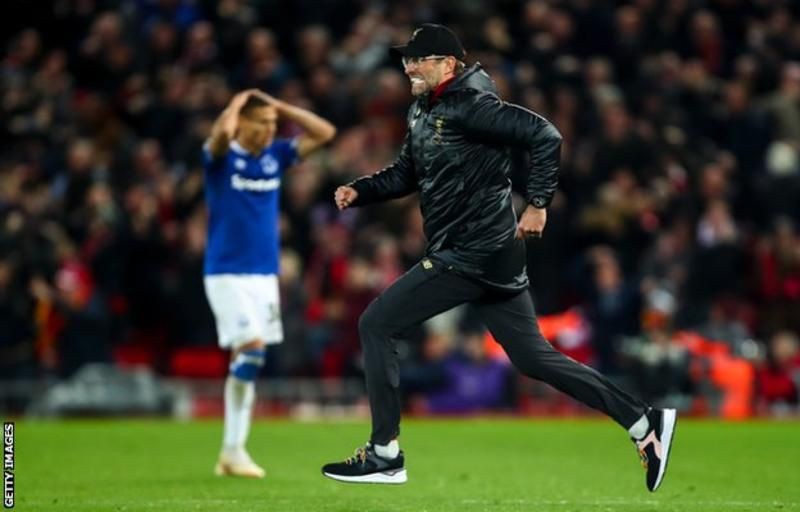 This was the 232nd time both sides will be meeting with the Toffees losing all the last 18 meetings with the Reds and remains winless at Anfield in 21st century. This victory ensured that Liverpool remains in a close distance with the table leaders Manchester City within 2 points and Everton on the sixth on the table above Manchester United.
Jordan has been a wonderful keeper for Everton but had misjudged the direction of the ball when he placed his hand on the ball which bounced on the cross bar to meet the waiting Origi and admitted in a post match interview that is was a costly mistakes.
Everton should take consolation from the fact that they really fought to the last minute and exhibited a fine display nobody expected from them which they should take to the next match.
''The greatest glory in living lies not in never falling, but in rising every time we fall'' Ralph Waldo Emerson
this article is my entry for @pete happy moanday contest organised to help expose newbies and blogger to the scorum community. You too can be part of it by clinking on the link below
hhpts://scorum.com/en-us/fishing/@pete/happy-moan-day-december-3rd-2018