One thing that comes to mind whenever you want to achieve something is to give in your very best so that at the end you will have no room to blame yourself. Such was the fate of Manchester City coach Pep Guardiola when he mind up his mind to join the most competitive league in the world.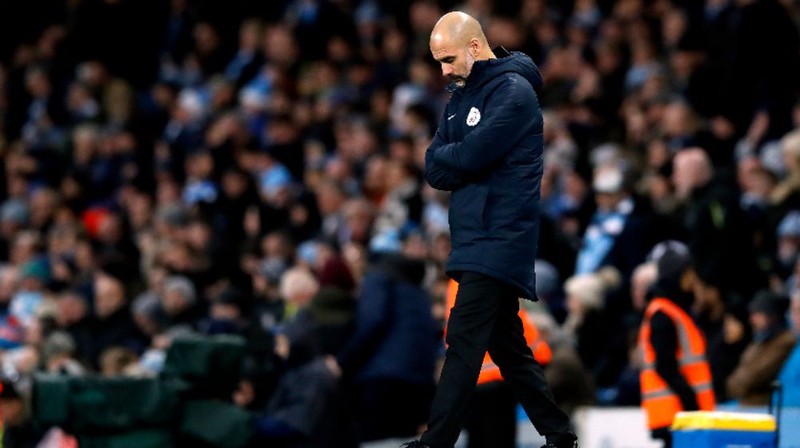 This is my entry for Merry Christmas edition of happy moanday contest for the week organised by no other person that @pete who has been of immerse blessing to many newbie's and bloggers in scorum community. You can be part of the contest as well as a sponsor by clicking this link
The journey
Having dominated the Spanish league popularly called the La Liga for many years with Barcelona football club where he won a combine total of 14 trophies. He dominated La liga and the UEFA champion's league with the electrifying style of football called tiki taka. Only few teams could beat him on his unlucky day. Having grown tired as the league became boring and more of a man league, Pep Guardiola decided to try something else where.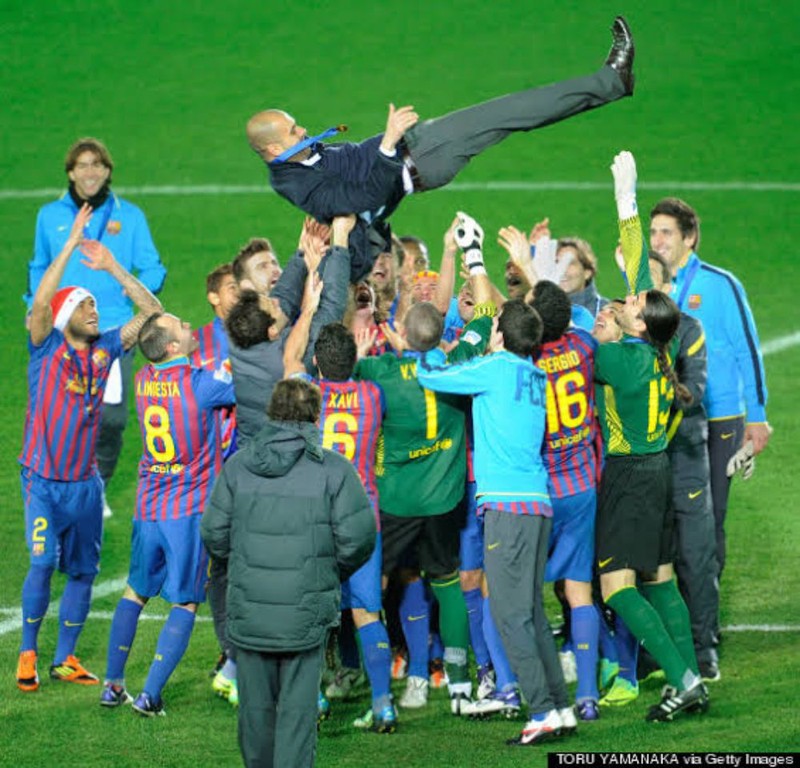 Pep found himself in another one man league with the sole desire to give the German side Bayer Munich a UEFA Champions league title. Even though he was very successful as he lifted the league all through his in ability to win UEFA Champions league was counted to him as a failure.
He was challenged by the recently sack Manchester United coach ''Jose Mourinho'' who in an interview down played Pep's success as he always manage teams in league that his grandfather can comfortably carry win the title. This was a mess starring at Gaurdiola's face, prompting him to come to Manchester City where we have amalgamation of the best coaches in the world.
Welcome to EPL
During his first season at Manchester City, Guardiola took out his time to lay a solid philosophy in term of style of play coupled with the purchase of quality defenders worth £400m. He re-branded many players to make them a force to reckon with while letting some other go.
During his first season, Pep get was getting accustomed to the league culture, style of play as well as the nature of officiating. His style of football requires minimal physical contact unlike the league where physicality plays a huge role. Having studied the league, it was time to pull the string.
The dominance and record breaking
The second spell of Guardiola in English premier league saw his blew teams away with his perfect style of play. Many teams conceded defeat before squaring up against them. Pep's boy went on to win the league title with the most point at 100 points previously held by Chelsea Mourinho at 94 points as well as the goal difference and a whooping 19 points gab from second place Mourinho under Manchester United. This was very surprising to many fans and many started predicting that he will turn the league to one man show.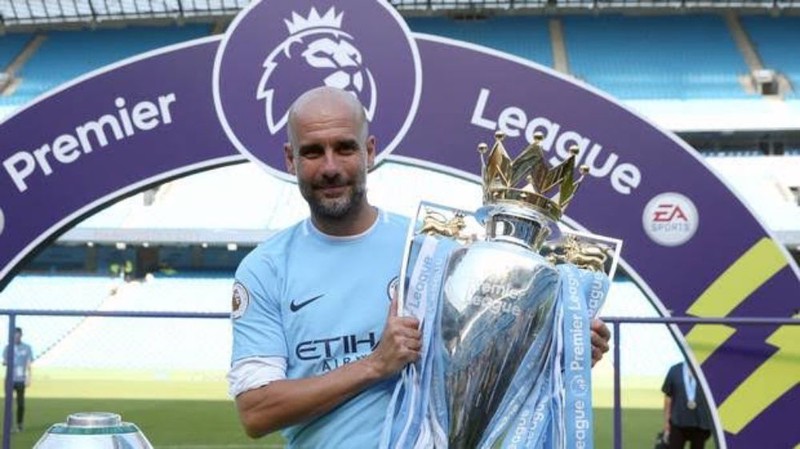 Second season short lived invincible run
Manchester City started form where they stopped last season as they blow their opponents away with no mercy. Pep has designed the team to score more goal than necessary beyond the humiliation points as long as the opportunities presented itself. His average goal per game was 3 goals where the unlucky once take home 5 or 6 goals after encountering Guardiola.
This made many football pundits, writers and football fans alike to say that Manchester City is the invincible team only future can stop. At a point over 80% of the fans concluded that the league was Manchester City's to lose while other teams were rated as second fiddles.
How are the mighty fallen
The month of December has really being a night mare to Guardiola as this has seen him lost 3 games in four matches. It was a lowly rated team that achieved the second feat after Chelsea had won them 2-0 at Stamford Bridge. This loses made to lose gip of the title to Liverpool who yet to taste a defeat this season. The once regarded invincible team has lost it bit and fear.
Crystal Palace shocker
Nobody ever believe that a mid table rated team as Crystal Palace has any chance of getting a point at the hands on Manchester City at Ethihad Stadium. No doubt the betting world was thrown into moaning by sport lovers as well as scorum members who lost many SCR due to the surprising result.
Manchester City as usual started the game pretty well, dominating the play in all departments which was rewarded by a fine header goal by Gundogan at the 27th minute of play.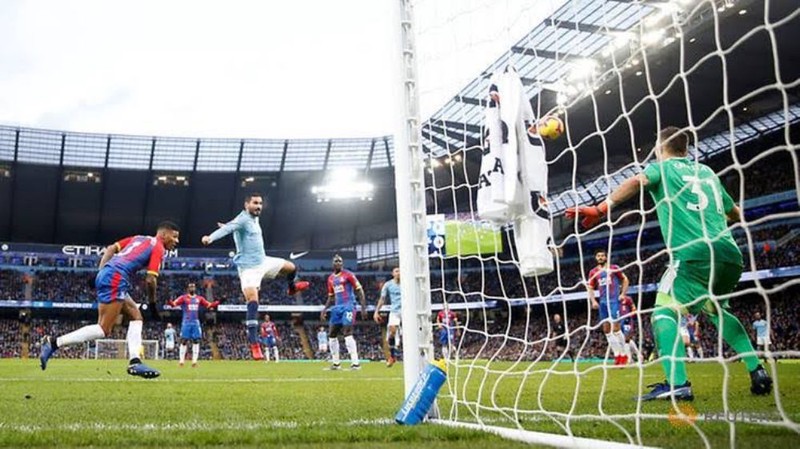 Crystal had to wait 6 minutes more to equalize the goal through Jeffrey Schlupp. this a well celebrated goal looking at the fact that Palace came all out after conceding that goal to get an equalizer. Jeffrey boosted the visiting fans moral to cheer them up as he celebrated in front of the fans.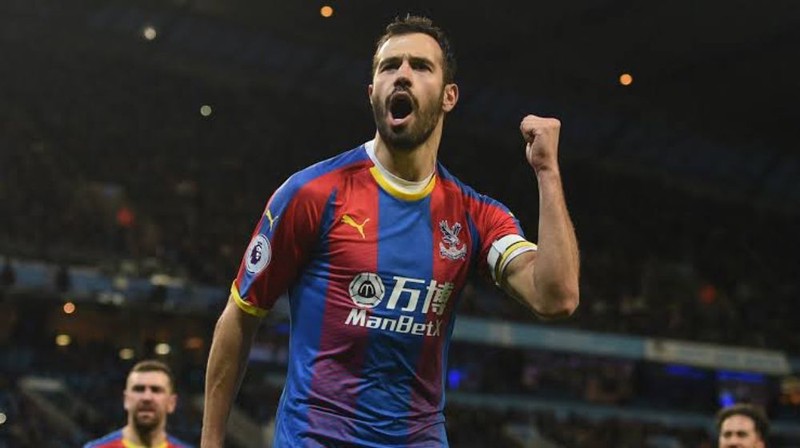 Guardiola's me came all out for a fight to give their fans something to cheer up with but was punished immediately after 2 minute when Andros Townsend put his teams firmly on the driver's seat with a stunning volley at the 35th minute. further injury was added to Pep boys when Luka Milivojevic extended the lead to 3-1 through a penalty spot after Palace player Max Meyer was brought down in the eighteen yard box by Kyle Walker.
Manchester City got one in through midfield Kevin de Bruyne but it was too late to make any difference to the score line. it was Crystal Palace that laughed last at Ethihad stadium going with all three points against a strong Manchester City side.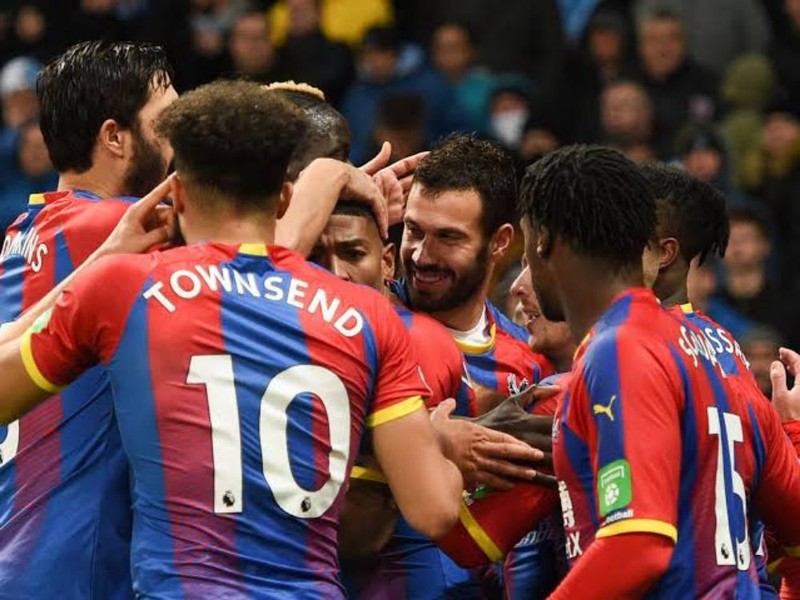 The nemesis on Guardiola continues in the boxing day which shall be another happy moanday post by next week.
''To fall is not a failure but to remain on the ground after falling is a failure''
Hopefully, Guardiola is going to bounce back but the damage done to his second consecutive league title race will need another extra feat to gain back.