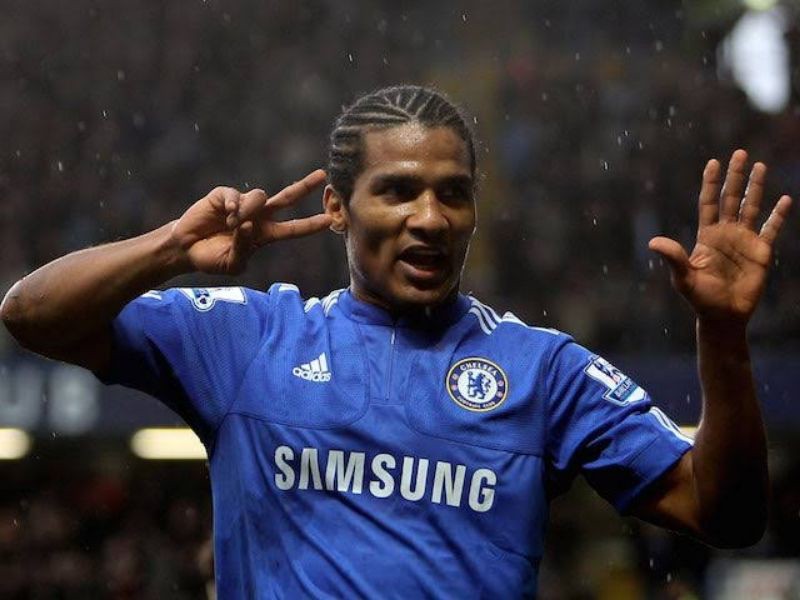 Some players plays for a club and won for themselves personal fans due to their altitude or football style. There are different reasons why people single out a play and like them and some likeness do come out of no reason. You hear words like "I just Like him". Such his my likeness for this former Chelsea army Florent Malouda. My likeness stemmed from his pace as well conversion of free kick once in a while couple with his type of celebration. He didn't win the heart of most fans when he left but he was not a monster as it ended. He won many trophies with Chelsea including an FA cup, Champions League and league title.
Florent Malouda is no new name in Chelsea faithful's who knew supported the club about 6 years ago. Malauda was a French international player who joined Chelsea Fc in 2007 from Ligue 1 side Olympique Lyon. He was a very active team player while at Chelsea during his six years spell at the club playing along side the 21 century Chelsea legends like John Terry, Didie Drogba, Frank Lampard and the rest of the squad. He was a very important player during the 2012 epic season that Chelsea lifted their first UEFA Champions League in Munich.
During his stay at Chelsea, the Frenchman who was very notorious at operating from the left wing was involved in 228 matches for the London club where he banged in 45 goals while assisting 43. Those years he was dedicated to playing for the blues army, Florent Malouda was known with his dribbling ability as well beating defenders with his fast pace. He crossing was awesome whenever he decided to do so but wouldn't rather take the ball close into the eighteen yard box.
His reign in Chelsea ended on a bad note as he didn't feature for the club for the final season of his career at Stamford Bridge. Chelsea policy those period was not to extent players contract exceeding 30 years of age above a year contract or outright departure for another club for free. Due to this policy and his form, Chelsea decided to offer him an £80, 000 wage per week pay cut which the French man rejected. He also refused to leave the club after clubs were found for him. All this accumulated to showdown with Malounda.
The club finally decided to omit his name for all the competitions for that season which left him to be playing with academic teams until he left to Trabzonspor in 2013 on a free transfer but he stay at Turkey was short lived as he later moved to his native league, where he joined Metz and later moved to money spinning Chiness Super League Delhi Dynamos where he played for two seasons more. Where in Delhi Dynamos during this period, Florent Malouda went on loan to an Egyptian club Wadi Degla.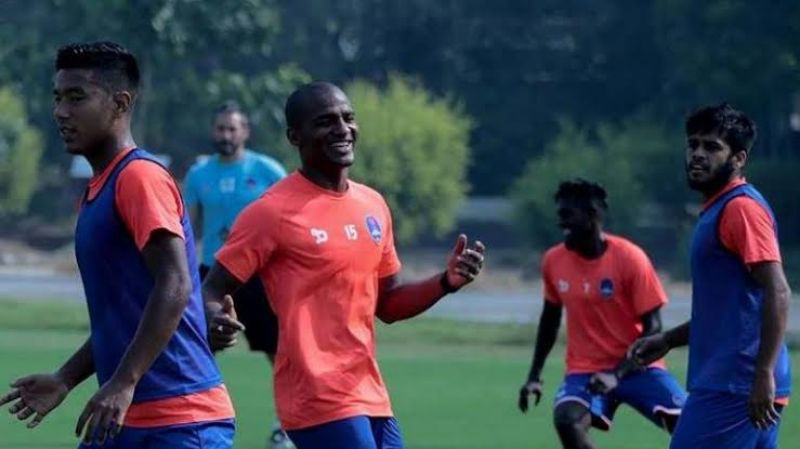 Last year, he joined Luxembourg club FC Differdange after staying for most part of the season without a club at age 38. With age no longer on his side, Malouda developed series of Injuries which has kept him from constantly featuring for his club but despite the injuries woe was able to net in 5 goals and assisted 3 for Differdange. Though it difficult for players to find a new career after years of football, l hope he finds a new leave of life as he approaches the stage he has to face his worst fears.