The English Premier League no doubt remains the most inciting league to watch and this weekend week 37 match was full of in-tricks and pressure from the big boys who hope to book their place in the money spinning UEFA Champions League next season.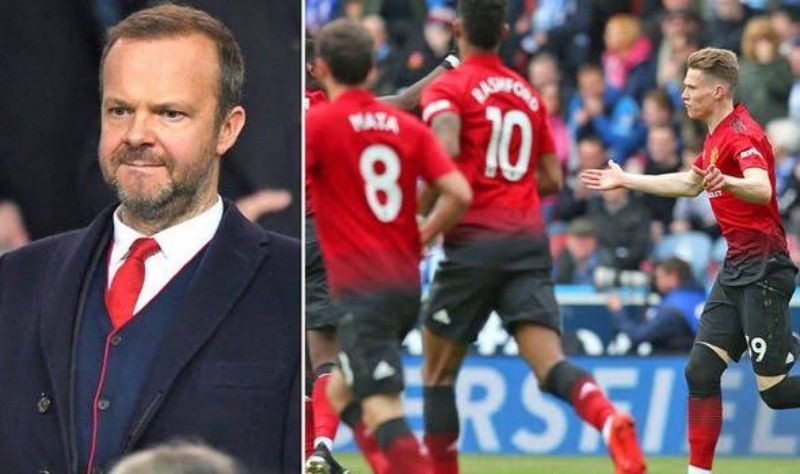 Manchester to Europa League
Manchester United this afternoon confirmed their place in next season Europa league as they were held away by relegated Huddersfield in a 1-1 encounter that dashed their hope of fighting for a spot in the top four teams in the log and thereby will miss next season UEFA Champions League. Fans beamed with hope when Ola Solskjaer took over from Jose Mourinho in December but all his runs of matches that saw him defeat PSG in Champions league and compile pressure on finishing top four will be judged by where he finished on the log. This draw now means that United final match of the season will be a mere formality. United will have to settle with their sponsors who has threatened to cut their sponsorship deal with the club for not making it to the Champions League next season.

Edward woodward was shown throughout the duration of the game as he was shocked with the result and as well his many decision about the club transfer policies this season. Why the burden will lay on his shoulder to redeem United to is rightful place but its going to be a very long time to do that.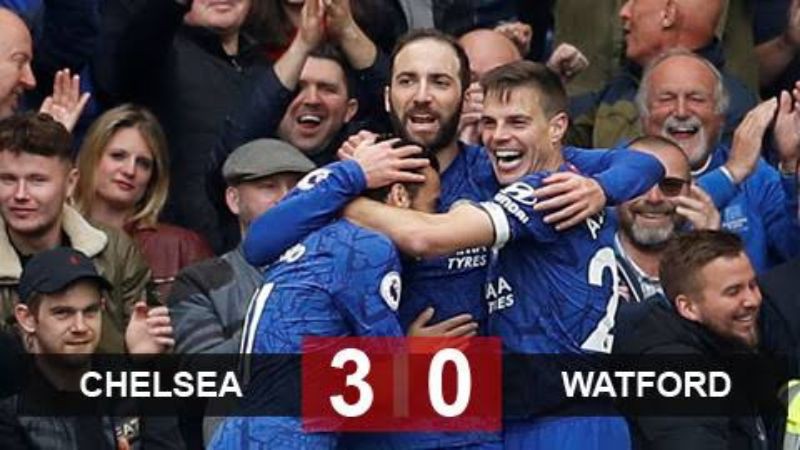 Chelsea Champions League
Chelsea on the other hand has place a foot into the Champions league football of next season after defeating Watford at Stamford Bridge by 3-0 to go third with 71 pointed ahead of Tottenham who lost to Bournemouth yesterday. Watford in the first half were torn in Chelsea flesh as they were all over the pitch. Chelsea only managed on shot throughout the first half but Watford failure to used their chances came to hunt them in the second half when a sluggish start cost them to concede from a corner kick when Loftus Cheek who had come on for injured Kante headed Hazard cross.
Three minutes later, Hazard made his second assist from a corner kick when unmarked David Luiz headed in to make it 2-0. Higuian made it 3-0 when he tipped the ball over Foster from Pedro's pass. With three goals up, all Watford efforts to get on the scorer sheet were not were fruitful.
The was a good moment at the Bridge when Cahill was about to be substituted in the 88th minutes when the home fans were full of cheers to see their one time captain feature in an EPL game after a long period. Azpi wasted to time in handing the captain band to him following David Luiz substitution.
With Arsenal drawing at home to Brighton in a drilling encounter which saw their hope hit the rock when both teams scored from penalty spot to make it 1-1 bu Arsenal still have to now fight to reach the Europa league finals and lift it to be able to play in Champions league next season. That means Chelsea have no worries in their last match as they have already book their place with their win. Tottenham needs only a point to confirm their place.