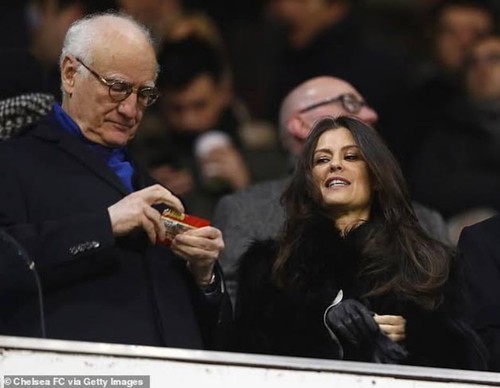 Not most woman a given a chance in a game mostly ruled by men especially football. Though regarded by many quarters as king of sport, over the years women have struggled to be given a good representation at the sport both off and on the pitch. Unarguably, football is a game that show case the full physical nature of the male folk but many young females have this believe that they are equal too to the task in their own way. I remember those days in high school what we call secondary school in Nigerian lexicon, we the males folks always ceased every opportunity to watch ladies play. It's always fun to see them exhibit that feminine nature.
Not many media houses may have fancy writing a story about one of the football finest female executive and negotiator like Marina Granovskaia: a Russian and the sport director of Chelsea football club who. She is at the center of the news that is rocking the European transfer window at the moment after spearheading a whooping £130m deal from a disadvantage position in her deal over the sale of Chelsea play maker Eden Hazard to Real Madrid some 48 hours ago.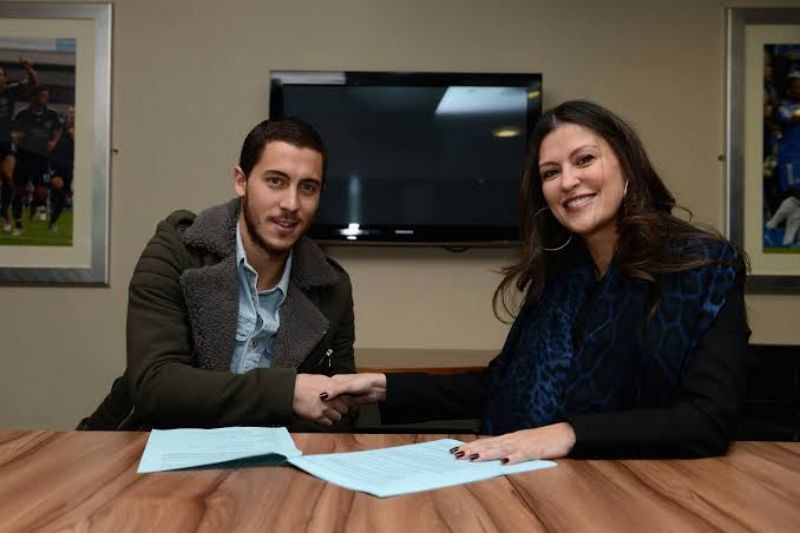 It was clear that Eden Hazard had made up his mind to leave Chelsea in the summer and with one more years left in his contract, Chelsea was a disadvantage. Normally in this position, the buying club have the aces up their sleeve when a player which such influence has indicated interest to leave and the parent club fully aware that seeing the remaining 12 months off his contract without extension means a huge financial lose to them as the player will simply walk away or rather have all the money to his pause including his weekly wage. Only a good negotiator can make out a good deal from this position probably except American president Donald Trump who has the art and science of negotiation. If Trump's name should be in the negotiation gallary, then Marina Granovskaia name should be along side it.
This speaks volume of woman who has experience a phenomenon rise in football management when Russian Billionaire and Chelsea owner brought Marina Granovskaia to London in 2003. In 2014 was promoted to Chief Executive to become the most powerful woman is football. Born first month of 1975, studied foreign language in University of Moscow after graduating from a music and dance show at the fall of Soviet Union. She became a Personal Adviser to Abrahamovic in Sibneft. She has no record of living a social life as she was being going unnoticed even in her native country Russian.
Being the most powerful human that call the short at Chelsea and following political misunderstanding between Russia and England that resulted in Roman Abrahamovic being denied a UK visa, that has made the him not being to Chelsea almost a year now. Marina took up that responsibility and have being very successful in many deals. She ensured that Jose Mourinho came back Chelsea on second missionary journey after a fall out with Abrahamovic but was flattered when she was fail to strike a deal for Leonardo Bonucci needed by Antonio Conte when she was in charge of transfer that led to many misunderstanding and eventual sacking of Conte.
Marina may not be interested in becoming the celebrity that adore front pages of magazine but its very clear she is the one that call the short at Chelsea. She is worthy of my write as on of the most influential women in the world. Why, when Real Madrid president Florentino Perez discover of how bad his team has gone with the deal, he attempted to insert a Chelsea player to the deal in Kovacic which was rejected. Her fans to to her account to show impressed they were with the deal. See screen shot.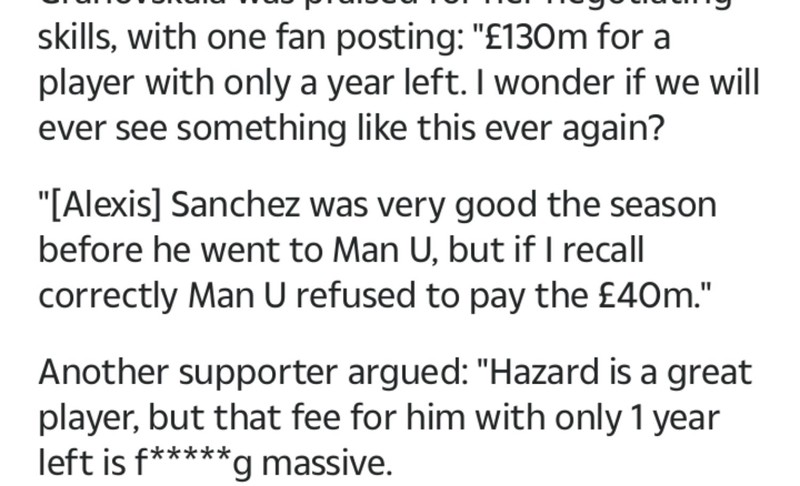 Thanks for reading