This is my freaky Friday contest entry being organized by @pete and in this week, our focus in on football. You can be part of this contest by clicking the link below.
https://scorum.com/en-us/football/@pete/freaky-friday-february-8-2019
Football remains the most popular and followed sport all over the world. In fact, one can hardly talk sport in general without mentioning football. So was the environment I found myself when l was 11 years old in the small district of Ajegule in Lagos state, Nigeria. Every evening after closure of school, we go out to one community primary school to organize a small match. The games being relatively one of the newest sport unlike others that can be formerly dated to BC's, football in 1863 was played in England but history has that there are evidences that it actually started in China in the 2nd and 3rd century when the military play a leather ball full of feather with legs in an opening just about 30-40cm in width into a small net fixed on a long bamboo. This game was called Tsu'Chu or Cuju durin the Han dynasty.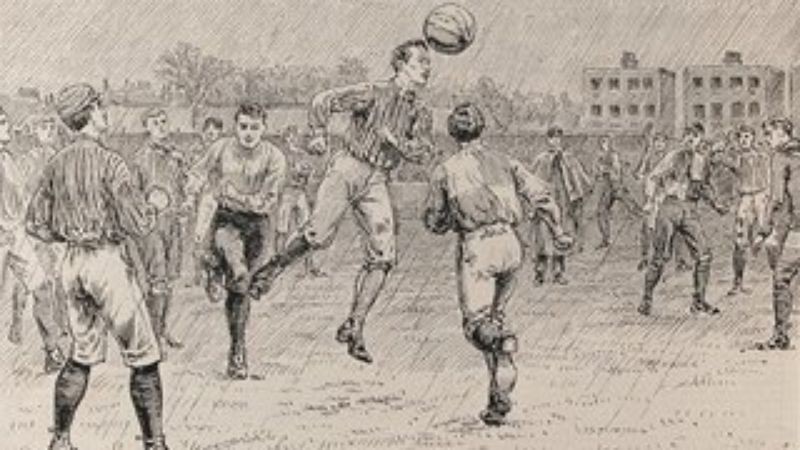 Well, l can't categorically tell if somebody taught us football rules but some we all game to understand from watching football matches and street football. There is one unique thing about the game. Everybody including most ladies know the rules. Red card, yellow card, corner, throw in and foul were common terms in everyone lips. So getting the rules of the game is no big deal to understand even thought some rules of the game are being modified with time and across different leagues.
The area of the football pitch tend to vary slightly from place to place but the football federal governing the game FIFA has standardized area for official games. I started my football journey after college because I couldn't continue to university. Everyday, I visited an academy about 1 mil away on foot. On my series of trials, I got selected and exported to Europe to start a professional football life. This was about business not me.
Highest employing sport.
In the course of research l got an idea that flashed through my mind how many family rely of football for their daily bread. And its not surprising that football emerged the only sport employing millions of people across the globe. Not only are the key actors of the game, l mean the players go home with huge paying cheque but many agents, coaches and their crews, club management and their investors as well as many running numerous football academies and over 130 football leagues in the world employs many people in the industry.
Players salary
The sport is very lucrative that players moves cross different football clubs and leagues across the world in a huge money transfer running in millions of dollars. These player are mainly played on weekly wages in thousands of dollars or pounds while some in developing leagues are on monthly basses and some others paid by commission of matches played for their club side. I was relatively earning aboot $140, 000 a week at my club side. Some players earn way below or above thing and it boils down to player relevant to the team this was after years of playing in different clubs on loan and permanent basis and now a matured player.
Competitions
The FIFA world cup remains the biggest sporting competition in the world, attracting millions of fans across the globe to countries that host such tournaments. This is the biggest stage a player cannot avoid to feature to be fulfilled career wise. Such was my desire to represent my country in the world cup adore in the green and white jersey of the Supper Eagles of Nigeria. That season in my club in German Bundesliga, l gave my best for my club Dortmund so that my national coach can call me for international duties.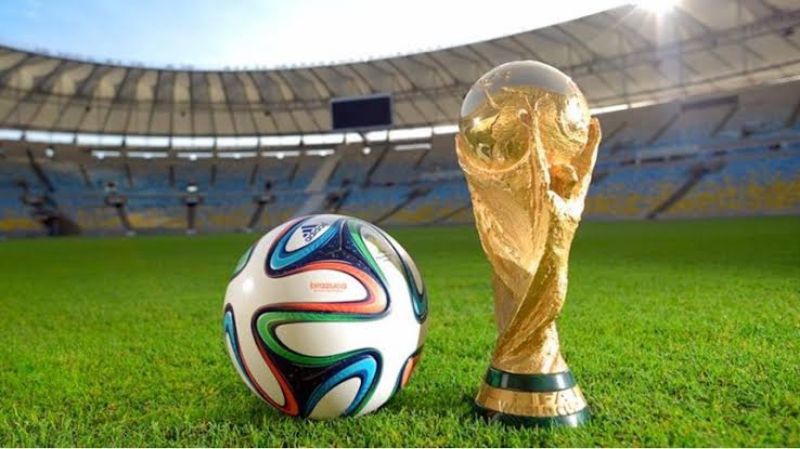 Head Collision
I had being so fantastic all through the season and there was not doubt that l was going to lead my country in the attack. Having netted 27 times for my club in the league and 42 in all competitions, the world was waiting to see me pull the same magic at the international seen and l was really prepared for it. Man proposes and God dispose. Such was my fate on that freaky Friday being the last day of the league campaign. The games proceeded as anticipated but nemesis came knocking when Marcus gave me a shot pass which l was reluctant to go after because no player was in close proximity but reaching my foot to the ball, l head a loud crack on my neck. I shouted on top of my voice and roll on the pitch for God knows how many times after l landed on my back.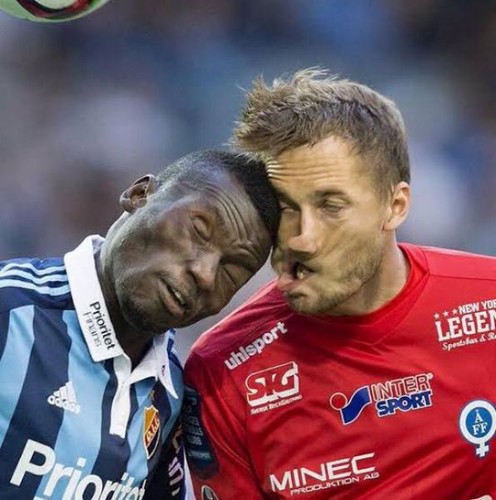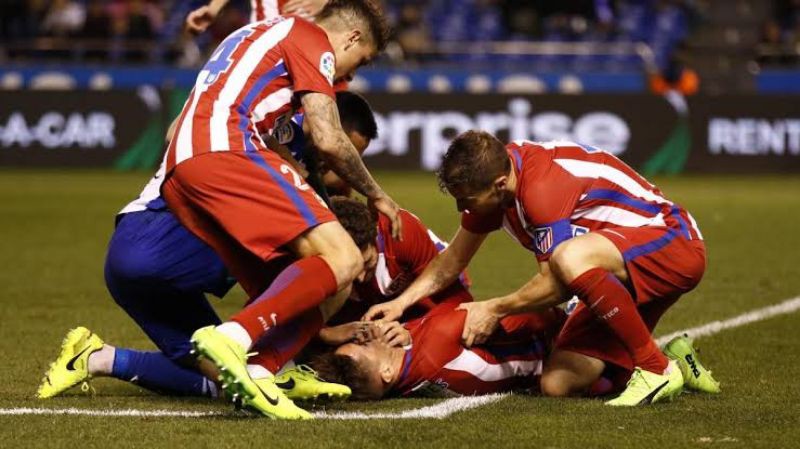 The opposite player by name Zues have stretch to reach the ball by jumping when he landed his nodding on my head instead of the ball The encrushinting pain was dripped down my Spinal cord and that was the last time I found remember anything that happened. I had fainted and rushed to the clubs hospital. I was subconscious for a period of three weeks only to watch to hear that the Word Cup competition had started and my country was eliminated by Argentina in the knock out stage.
Hospitalized
Right on the hospital bed, tears dripped down my cheek. How I wish l was there to help them in the tournament. The worst part of the whole scenario was when the doctor walked up to me and l asked him. When shall I go back to the pitch. The steer he gave me was all l needed to know that something big is wrong. He looked into my eyes like a and said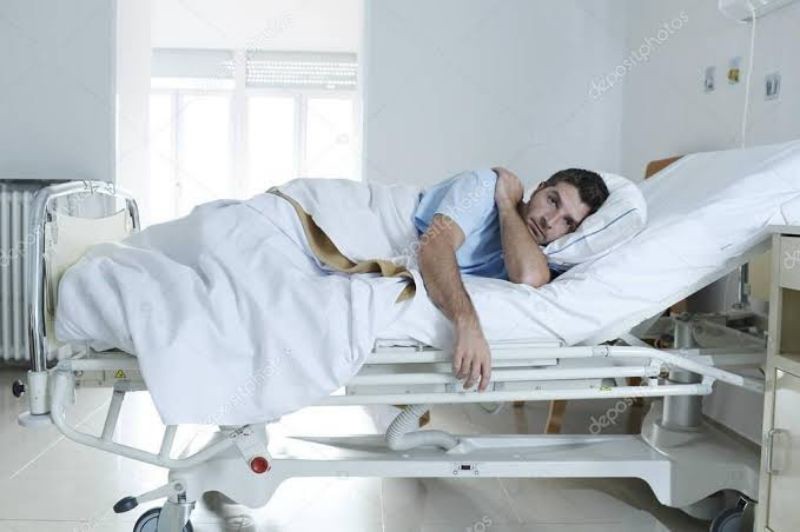 "Fred, l am sorry to tell you that you state of injury sustained will never permit you to play again except miracles happens"
I was dumb founded and lost in my thought.
This article is writing in memory of all those football stars that lost the opportunity to play in the FIFA World Cup stage at the nick of time to the tournament.
THANKS FOR READING