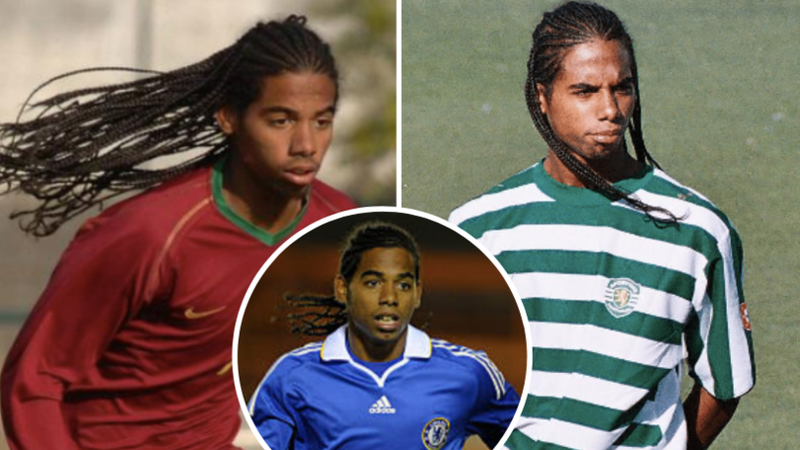 Five time Ballon d'Or Cristiano Ronaldo after joining Manchester United in 2003 from his country league side FC Porto in one of his interview praised his team mates who contributed to his success but he was specific with one player whom he said was far better player them him. When we are in group, it is believe that we tend to decipher intuitively those who are better than us and try to measure up. This was a case of Ronaldo and Fabio Paim his fellow county man who did it better than him. In that interview he said
...
"If you think I'm good, just wait until you see Fabio Paim."
....
Fabio was excellent that during his youth days at Sporting CP youth academy, scout from Real Madrid, Barcelona and Manchester United came to watch his at 14 years of age. At 19, super Agent Jorge Mendes got him his dream loan move to one of the premier league giant Chelsea in 2008. Under coach Luiz Filipe Scolari, Fabia looked very promising as many expected the wonder kid to break into the first team but ended making reserve appearance in academic team. He survived for only 4 moths before he went on further two loans to Rio Ave and Real Massama before his parent club Sporting CP terminated his contract in 2010 after failing to live up to expectation.
.....
Fabio in 2011 secured another contract but this time with SCU Torreense; a Portuguese third division side where he made only three appearances before leaving. From then on, he has struggled to make a be for him self as he moved from one league to another and one country to another. From SCau Torrense Qatar aid Al Kharaitiyat SC and Luxembourg first division champions Union 05 Kayl-Tétange and things didn't go well with him.
....
Fabio sojourned in seven other countries like China, Lithuania, Malta, Angola, Luxembourg, Brazil and Qatar. However, lack of fitness was one of the major issue he suffered among other factors.
..
Where is Fabio Now?
This is a big question that may have been running in your mind now. Fine, according to news emanating from Portugal, the once praised player who got more talent than his peer has been arrested. Fabionow 31 years got into trouble as police apprehended him with another lady 43 of suspicion of drugs trafficking. Police discovered 12 grams of cocaine plus a weighing scale, €900 with a BMW after searching his home. Report said Fabio Paim has been under investigation for four months now.
...
A heart felt interview when his came to sport light after Ronaldo comment go me melted.
"At one point, I could do more than him but I did not have what he had, which is the strength and desire to be what I wanted to be. He had a great work ethic and I didn't have that.
..
With Ronaldo having and strength for the game "I would have preferred to have less quality if I had more of the other part of him.
He dreamt of being the best in the world but acknowledged man imperfection. "No one is born perfect. I thought having talent was enough but it's not."
...
Talent is never enough is life, to be talented is one and to work hard is another.