In the Champions League, Ronaldo underlined his name as the all-time leading scorer with 120 goals in 155 matches.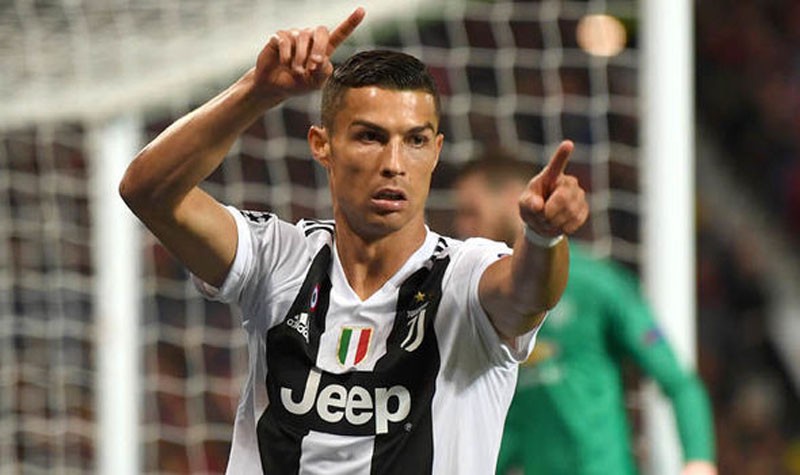 Many Juventus fans still seem to be waiting for Cristiano Ronaldo to celebrate the 2018/2019 Champions League goal. Since the former Real Madrid superstar moved to Turin, CR7's reputation has been questioned as he has not given a goal in European competition.
Now the fans' hopes for Ronaldo are high. Fans also want players who bought for 100 million euros from Los Blancos that scored in the Champions League Group H preliminary round at home to Manchester United at Allianz Stadium on Thursday (11/08/2018) early morning hrs. Is it possible for the Allianz Stadium to give back to CR7?
That question is now starting to confront Ronaldo. Looking back, the Spaniard opened his goal tap with Juventus when he beat Sassuolo in front of his supporters. Noted, from four matches at the Allianz Stadium, Ronaldo has recorded three goals. That is, nothing is accidental if he scores when facing against United.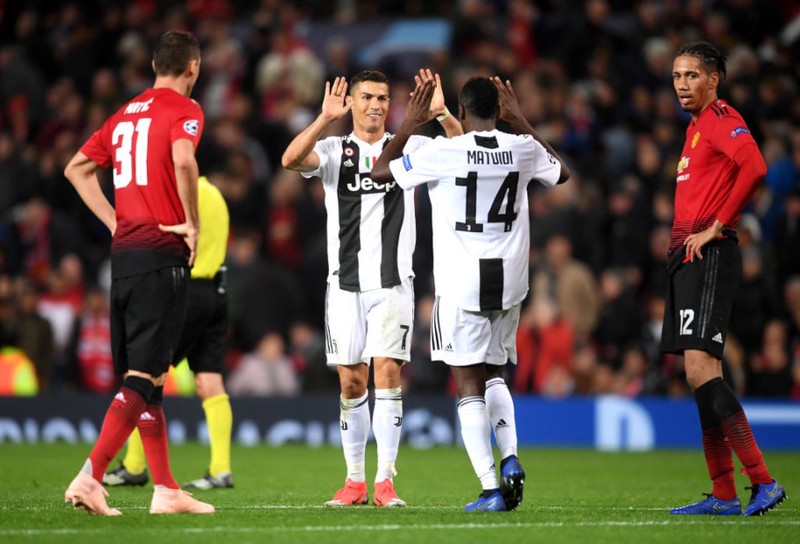 However, Ronaldo remains one of the players who should be wary of United's defense. Because, as has been done before, when he opened the tap he will become a very feared player. So far Ronaldo has recorded seven goals and six assists in 13 matches in all competitions. In the Champions League, he underlined his name as the all-time leading scorer with 120 goals in 155 matches.
Moreover, they were ahead of Manchester United in the previous match at Old Trafford with a score of 0-1. Currently Juventus need a win or a draw to ensure their steps to the last 16. Likewise with the conditions of Juventus players, they are in their best performance, especially Cristiano Ronaldo. In the last two games in Serie A, the 33-year-old scored 2 goals and one assist.
Ronaldo's intelligence in breaking down the opponent's goal will be news that will grab the attention of football lovers around the world. And, Juventus coach Massimiliano Allegri still trusts Ronaldo.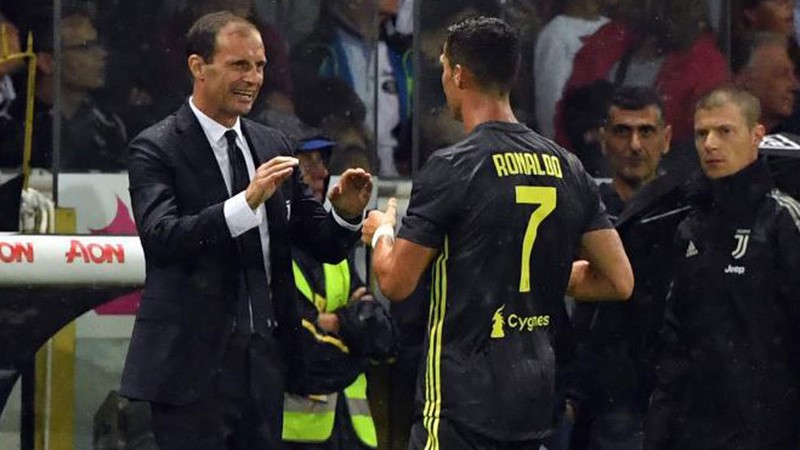 This condition also makes Massimiliano Allegri sure in the match against Manchester United later, Ronaldo will score his first goal in the 2018/19 Champions League with Juventus.
"He (Cristiano Ronaldo) will score. He didn't play full in the first game, he didn't play in the second game. Only one game he played, but he has made a big contribution. I mean, he hasn't played a lot of Champions League matches so far and we have performed very well when but we have not won any trophies, "Allegri said.
Although Juventus haven't felt defeat in all competitions this season, Allegri hasn't been satisfied because he hasn't won any trophies. Therefore, winning against Manchester United will be the Bianconeri's first target to reach the Champions League trophy.