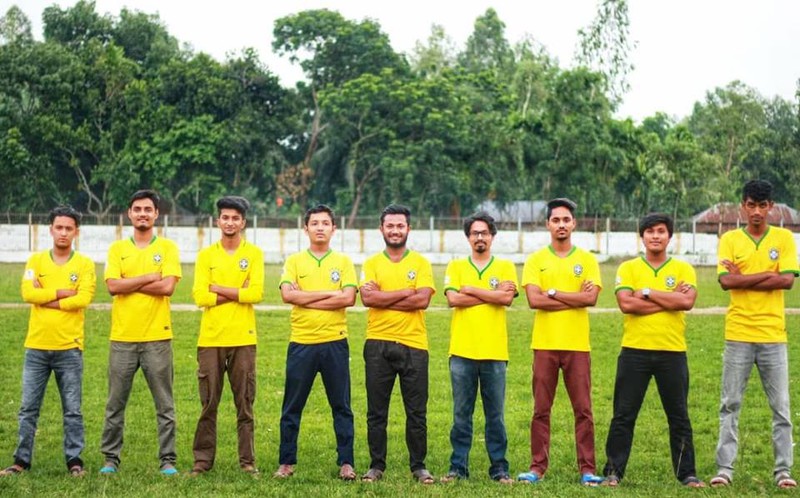 Entertainment is the important means of human life. Entertainment is an important issue in a busy life. Currently, playing is one of the entertainment media. Football is a popular sport. We can learn various things as we can entertain by playing or playing a game.
Today, I enjoyed a football match at our school ground. I can share my experience with you.
The people who have organized this match-
A favorite from the smallest to the greatest of all the people in our area. the organize such entertainment every year. Today's tournament is organized by some small and big brother in my area.
Special Attraction-
The special attraction of today's play was in the Member of Parlament here name is MD. FAYZOR RAHMAN BADOL.He inaugurated today's play.
Two teams participating in Today's Final match :
There are two participating two teams Nabinagar Boys Club VS Moradnagar Boys Club. They always support Argentina and Brazil. So they take part in the games of the favorite team jersey.
List of Two team players:

When started the match:
In the end, the two groups finished their identity with each other. Today's game is managed by SAMAD. The match started with the referee flute .since the start of the game, two parties have fought backward .the whole match was exciting .it seems the Tiger -Lion's fight was going on. Today's game was completely enjoyable.in the first half, the goal is zero.in the 60 minutes of the second half, Moradnagar Boys Club went ahead 1-0.No team could score goals in the 90-minute match.
Today's Game Results :
Win Team: Moradnagar Boys Club
Our (MP)MD. FAYZUR RAHMAN BADAL gives the prize to them .so I express the feeling of playing this writing.