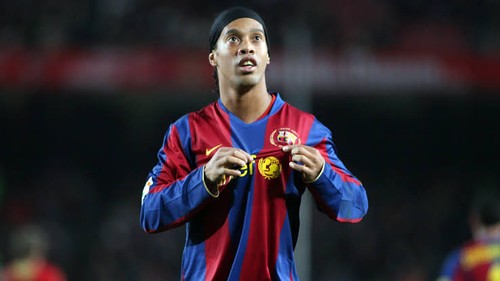 Congratulations to our rivals for distancing themselves from Ronaldihno And Rivaldo who sadly have endorced the Brazilian Trump, a politician with racist, misogynistic, homophobic, militaristic views who has also publicly supported violence against children as a pedagogical method. The world needs actions like these.
I am waiting for Marcelo to adopt a similar stance to that Zouninho Pernabukano who shamed Rivaldo and Ronaldihno and totally buried them deep in the ground:
"The people must stop with this way of thinking that all crime is equal. Assassination is one thing, theft is another. I can not put an 18-year-old who has stolen from a prison. Because when the guy gets out of prison, he wants to take revenge on society. That's why I get angry when I see a former football player vote for the extreme right. We come from below, we were raised among the people. How to forget it ? How to be on this side ?"
They are ex player that Barca decided to appoint them as representatives of the club because they acknowledged their contribution. But a team that is against racism can't be represented by someone who supports racists behaviors . They actually realize that are values that are worth far more than soccer skills . And by the way far right ain't about politics . The majority of the far right supporters are criminals . Yes they have the right to support whatever political party they want . But some actions have consequences

Anyways, HALA MADRID, the international break is over, Isco is back, Vinicius might starts, So Happy😁😀