I kept saying that wishful thinking won't win trophies before the season. Wishing our forwards to stay fit and inform throughout the season was... Naive. Guess what any club would do after selling the 450 goal goal machine who scored an average of 50 goals per season for 9 years: attempt to replace him. Guess what we did? Yup, not that.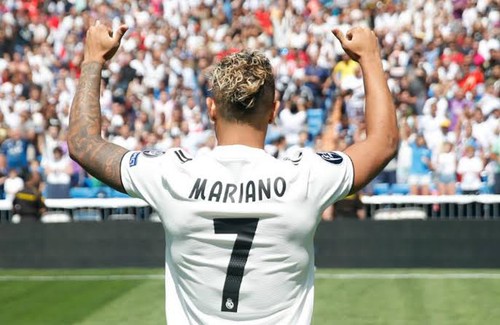 Replacing someone of the sheer quality, status, marketability such as Cristiano f*cking Ronaldo perhaps, is impossible. Let's be real, there's no player in the whole world you could sign who will offer the same thing Ronaldo did for 9 years. Of course, the only player who's capable of doing that, plays in the blue and red strip of our rivals. So what else could we do, if not buy a direct replacement? TRY to replace him with maybe two great players.
Buying two world class players, like Eden Hazard and a finisher in the calibre of Mauro Icardi/Robert Lewandowski/Timo Werner would have made Madrid a very strong team. Ronaldo is great and he did his thing, but we could still be dangerous and still score a ton of goals with a proper creative winger and a deadly striker? Did we do that? No.
What we did instead was buy... No one. Unless you can actually consider Mariano to be a great signing. I love Mariano, and think he's a decent backup, but buying Mariano and giving him the #7 after selling Ronaldo was a f*cking joke. A bigger joke however, is trusting Bale to 'carry' the team. The same Bale that has only played 50% matches since he joined Real. An EVEN bigger joke was trusting Benzema to do the scoring. The same Benzema who scored only five leagu goals whole of last season. Maybe it was fine to have some trust on Asensio, but he once again proved why Zidane only trusted him to be a bench player. He is immature as a player, extremely inconsistent. In short, our forward line is a joke. And the board did nothing to fix it.
I'm not going to say shit like 'the board sold Ronaldo they should be hung', because Ronaldo made his mind and that's that. Plus, life after Ronaldo was an eventuality. It's not like he'd have been here forever. This was a good time as any to try and rebuild. Hell, we got 100 million off the transfer, at least use that. No? Selling Ronaldo and not buying a replacement was an insult to the fans. To the people who want to see this team win every single match.
•REASON WHY ZIDANE RESIGNED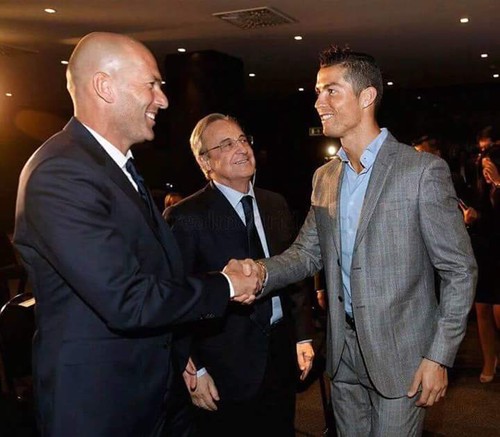 It was reported that Zidane had a discussion with Perez about both Cr7 and Bale future
La Piazza reported Zidane asked to Perez sell Gareth Bale but Perez decided to sell Cristano so Zidane left Real Madrid before Ronaldo departure. [la Piazza] think its fake news by 'la pizia'
But I think that isn't true, Not erasing anything buh in ma own opinion i think Ronaldo left us because he has accomplish everything there and at Real they now more have hunger for trophies because of the back 2 back UCL and their style of play have changed and CR7 is a competitive men he decided to join Juve because in Turin they have hunger for UCL..
LET'S PUT THE BLAME ON THE BOARD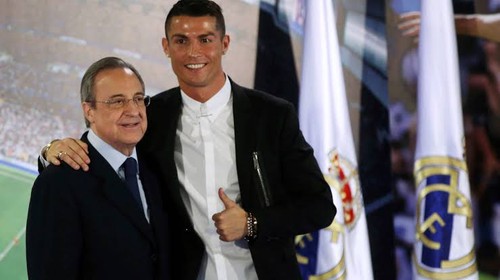 Lets be honest, the board f*cked up. Gloriously f*cked up. The last person that should take the blame is Lopetegui. What has he done wrong? His side barely concedes too many goals (of course there was the Sevilla horror show, but I'd take that as an off day), and the ones they do concede have been pretty scrappy goals. Plus, Real Madrid always did concede even under the best of managers. It's not his fault his side has kept 70% possession in four games and failed to score in any. It's not his fault that the injuries have hit and we don't have the same bench strength as previous seasons to counter that. Look at our bench, it's a joke. Only Ceballos, Llorente and Navas can be considered decent players. Vasquez is okay, but he's clearly short of confidence and grit he had under Zizou. Vinicius has years of learning ahead of him before he can be lethal. We simply don't have that 16/17 bench, when we could call on players like Morata, James, Isco, Kovacic and Pepe when someone got injured or we were losing a game. Hell, in the same season we had f*cking Ronaldo. Those alone are six huge names and five of them aren't with us anymore and one is injured for two months.

Admit it. Our bench strength is gone. Our forward line is a joke. We can only be a great winning side if we buy necessary players to strengthen our squad. Till then, this is our reality.
HALA MADRID!!