The corpse that was found from the crashed plane on Thursday has proved to be the body of the Argentine Emiliano Sala, Emiliano Sala was on the way to Cardiff on January 21, who had presented the Argentine attacker two days earlier. However, he wanted to return to Nantes in France to say goodbye to his old teammates.

It was returning from this farewell ceremony that Emiliano Salas aircraft, which was flown by pilot David Ibbotson, crashed into the English Channel. The search for the aircraft initially led to its being found at the bottom of the English Channel. Early Thursday morning, the search team recovered a single corpse from the crashed plane. The one corpse, which on Thursday was the mountain from the crashed plane, has now turned out to be Emiliano Sala. However, the case of the Argentine attacker, who was only 28 years old, is not completely over yet. The search team thus lacks to find the pilot David Ibbotson.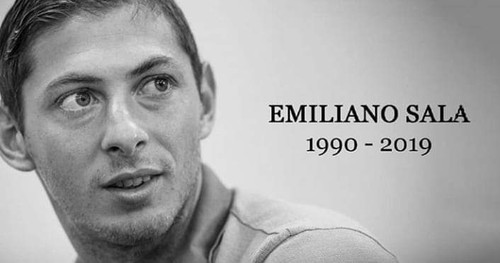 Football matches have been halted, fans have made big 10s, thousands of flowers have been added and colleagues and clubs have sent greetings to the social media. Here follows a selection from a unified football world in grief, after his body has been identified.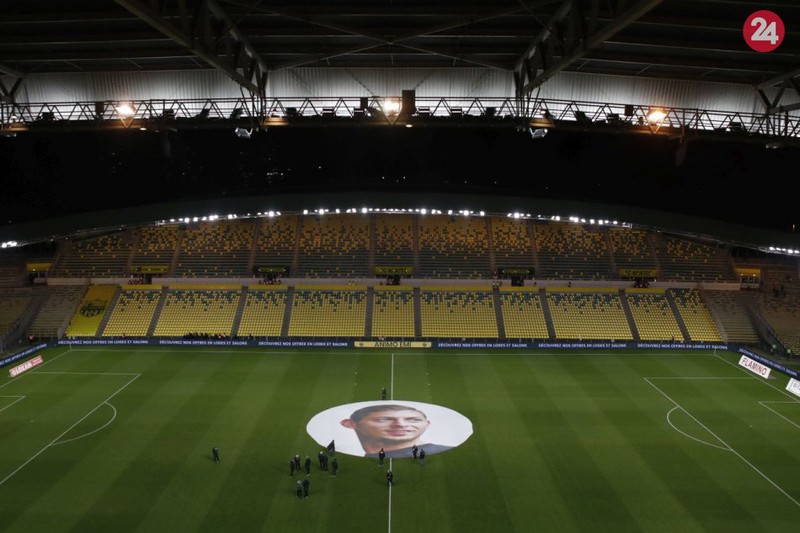 The argentine great Diego Armando Maradonna was shocked when the news of sala death broke out and has this to say;

Diego Maradona - I'm really sorry to hear the tragic news. Many of us held onto a flimsy hope for you, Emiliano. I send a big hug to your family and friends, and I thank you for the respect of colleagues and fans from all over the world. See you, Emiliano

Sergio Aguero also was in shock after hearing the sad news and was incredibly sad
On the club side, here is a selection of greetings to Emiliano Sala.
Seville FC , Spain: - A great thought for FC Nantes, the family and loved ones of Emiliano Sala and the pilot. We send our deepest condolences in this difficult time. Seville FC wholeheartedly backs you up.
Valencia CF , Spain: - Valencia CF wants to express condolences for the loss of Emiliano Sala (1990 - 2019). Rest in peace.
SL Benfica , Portgual: - Rest in peace, Emiliano Sala. Our thoughts are with the family in this sad, sad time.
River Plate , Argentina: - River Plate is deeply affected by the death of Emiliano Salas. We think of his loved ones after the tragic news. Rest in peace, Emiliano.
The Fans of Sala's Former club Nantes gave their condolences with the picture and Banner of the Argentine at the Stade de la Beaujoire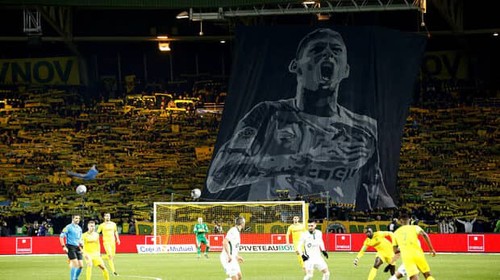 💐💐💐💐💐💐💐REST IN PEACE EMILIANO SALA💐💐💐💐💐💐💐💐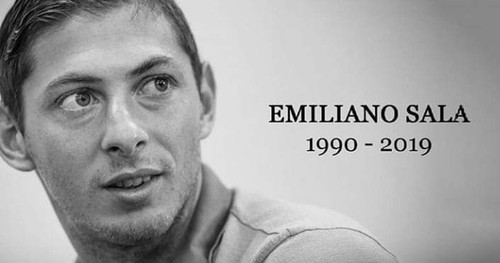 All pictures are sourced from Google images and Pinterest