You snowflakes with half baked knowledge really love to make assumptions don't you? By looking at memes and people criticizing Diaz, the fans just assumed he is not worth it. Well lemme break it down to you -
Diaz is highly rated by Pep Guardiola, a coach who has a history of mistreating world class players. Diaz, if anything is a bargain. And no, he is not a Midfielder, he is a Striker + Winger. A right Winger and quite a upgrade over Vasquez if you ask me.
His qualities as a Striker matches with those of Benzema. In other words, Benzema will either up his game or be benched for Diaz. He lacks experience and blah blah blah. This season is anyway gone, might as well give some playing time to Diaz. He is a wonderful player, his most notable performance is vs Us. In the summer of 2017, the guy ran riots and made us look worse than a segunda team. His playing style resembles a typical No. 10.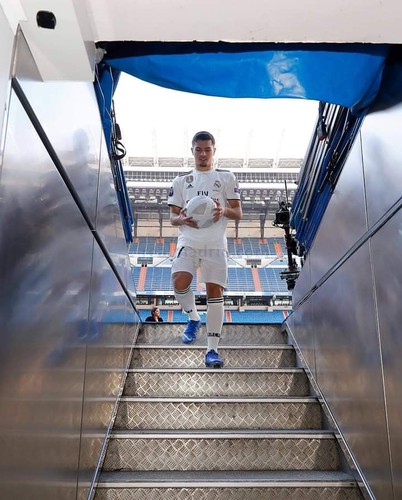 Now Brahim Diaz has a staggering €750 million buy-out clause, Anti-ManUnited clause and other details of the transfer from City, Madrid paid €17 million in transfer fee plus €7 in variables.Diaz's salary will be €3.5 million a year signing a 6.5-year deal.If Madrid decide to sell the player, City will get 15%. but if the buyer is going to be Manchester United the figure rises to 41%. So we shoudnt take the Diaz signing too lightly. Even I joked, but he's a great player and he along with Vinicius could add some much needed hunger and flair to the wings. Definitely a better alternative to Vasquez on the right wing with Asensio completely under performing this season.
The kid's got a bright future ahead. Don't criticize him cause he is not a big name.
OUR HOPE THIS SEASON: With the amount of injuries and injury prone players, garbage coach, out for form players, aging players, lack of proper consistent forwards, and the joke of a defence, we'll be lucky to finish in the top 4 this season.
Our only hope for a trophy is the CDR. Don't keep your hopes on the UCL. Getting past the quarters will be a great achievement this season.
Whatever though. We will be back. Just a bad bad season. Sad shit cause I love this year's kit. It really annoys me when there's a really nice kit and we mess up that season. 😂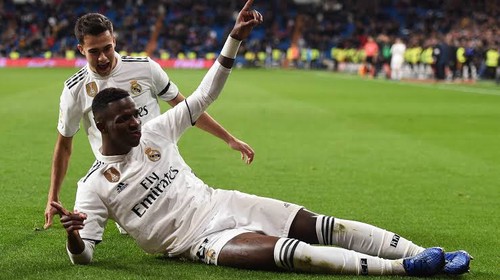 RANT ON BENZEMA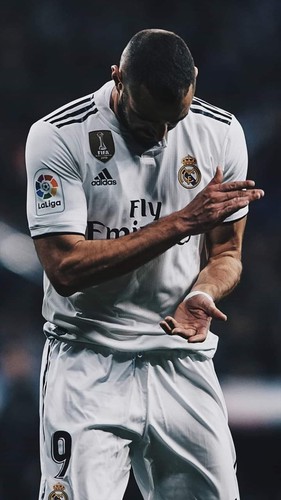 A rant on Benzema -
It's been how many years since the fans are calling for his head? 3? 2?. There is always a end point and it certainly is the end of the road for Karim Benzema.
Benzema does well in presence of a goalscorer but this season he has no one around him to do the scoring. His numbers for the past few years have dropped at a alarming rate. Benzema cannot be tasked with leading the line on his own. With Incoming wingers like Hazard who are good in creating chances, Benzema has to call it a day as we'll need someone else to finish those chances.
Benzema can do it all, he can create space, drag away the defenders, dribble, covers ground among other things. Everything but the primary task of a forward - TO SCORE GOALS. Benzema in terms of stats is not even in competition with the top strikers in Europe. He lags behind average strikers in goals and frequency of shots taken.
Benzema may be Madrid's best scorer this season but does he even have world class fellow strikers to compete with? Bale is a shattered glass and the second top scorer is a defender. Madrid first choice striker should be the best of best. Not him. Just not him.
Benzema is not as agresive as a modern day striker should be. He does not fight for second balls, does not make runs, can't lead the forward line. He does not present a body language that the opposite defenders fear. He makes clown like faces and instead gives the opposition confidence.
How is it that whenever Ramos attacks he manages to get decent chances? Yesterday he had the best chances. Naked eyes yesterday would have spotted the agression he attacked with. Think about it, to those who say we aren't creating chances for Benzema.
I understand that we are putting the responsibility on him out of blue. The board should have brought Icardi or a world class striker but that does not mean he performs below par and makes clown like faces after we loss. How about show the fans that you are playing to win?
We are not going to win the La Liga with Benzema. Not because the team right now is a bit weak but even with a strong team like the 2016/17 he has failed to perform, and finished with what? 11 goals?
Watch him post on Instagram after this "gOiNg ThRoUgH the bs".
(Bale rant incoming😔)
(for the past 3 years I am supporting him. Enough is enough, we need a change).
HALA MADRID