'Genius!' 'World class!'
The metaphors of the commentator also seemed less then. Kevin de Bruyne got the ball over midfield. Realizing the ball, he was going towards the box at a corner speed by knocking down the opponent who was in the set with Guy. But the Chelsea defense was frozen again, as Rudigar, Thiago Silva and Malang Sarra did throughout the match.
De Bruyne, therefore, did something that could hardly have been so out of place. A shell curved from outside the box. Chelsea goalkeeper Kepa Arisabalaga did not reach the jump.

Bruiner's goal shaped the fate of the match. Pep Guardiola's City have secured the English Premier League title with a 1-0 win. At the end of 22 matches, City is 13 points ahead of Chelsea in two.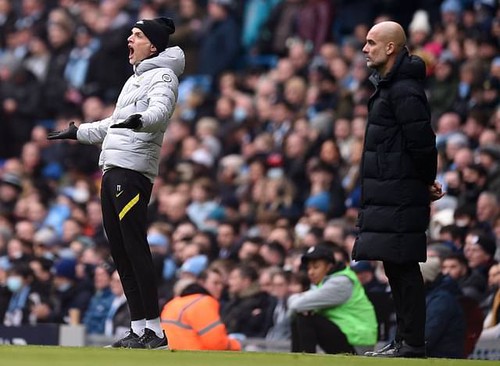 The gap is giving the wrong message about just one goal match. There was a stark difference between the two teams in the game. If you can't find the entertainment after watching City's attack and Chelsea's fierce fight, then anyone will find it fun watching Thomas Tuchel's action. Throughout the match, the Chelsea coach threw away his anger and frustration by throwing his hands and feet in the dugout. City's victory in this match was the deserved result.

Not that Chelsea didn't attack. But those attacks were limited to the first ten minutes of the two halves. Romelu Lukaku didn't take a shot even though he got a golden opportunity to score in the 10th minute of the match. He missed the opportunity to pass to his teammate. In the 48th minute of the second half, City goalkeeper Ederson could not score even after getting it alone. This time the ball hit Ederson. That's all Chelsea got from their most expensive player in this crucial match.

At the end of 22 matches, City is almost out of reach with 56 points. Chelsea 43 points in the match. Liverpool have three with 42 points in 20 matches.