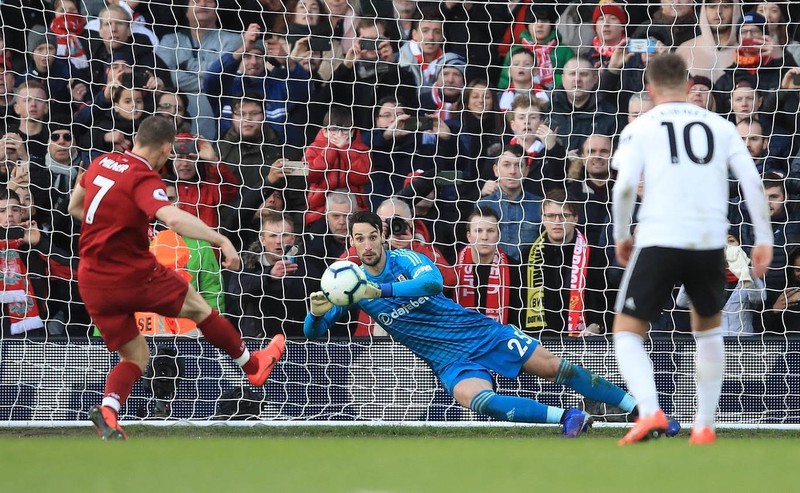 Liverpool returned to the top of the table after competing with Fulham with a narrow score 2-1. Prize penalty from the referee, successfully executed James Milner well, the goal was also the goal of determining Liverpool's victory.
Visiting Fulham's headquarters, at Craven Cottage, London, Jurgen Klopp as Liverpool sitter has planned a mature game, they must win to be able to get rid of Manchester City at the top of the previous table. Therefore, Klopp lowered his best squad from the start of the match.
However, a new goal occurred in the 26th minute, Sadio Mane managed to score a goal against Fulham after utilizing an assist from Roberto Fermino. Until the first round is finished, no goals are added. 0-1 score marks Liverpool's superiority in the first half of the match.
In the second half, Ryan Babel managed to take advantage of the opportunity because of a communication error between Van Dijk and Alison Becker. Ryan Babel broke into Liverpool's goal in the 74th minute. Until the score changed 1-1.
Towards the end of the match, in the 81st minute, Liverpool were awarded a penalty by the referee, after Sadio Mane fell inside the penalty box. James Milner who is the executor successfully completed his task well. Until the match ends 1-2.
No goals have been created in the second half. A goal through the white spot scored by James Milner was Liverpool's decisive goal. Although a narrow win in this match, Liverpool finally topped the standings with the acquisition of 76 points from 31 matches.