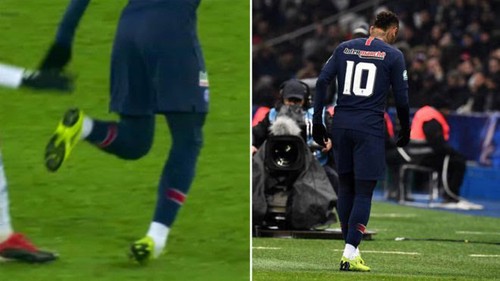 Mid-February 2019, PSG will duel in the Champions League against Manchester United. The French giants will challenge Britain's giants in the last 16 of the Champions League this season.
But the bad news is that PSG cannot play the role of Neymar during the match against Manchester United in the Champions League last 16.
Although the match was a very crucial match for PSG, because they have failed many times to advance further than the last 16. And maybe that opportunity will also be wasted this time.
But this detention, PSG is among the best teams in Europe. They have won a round sikuping trophy. But ahead of the match against Manchester United, PSG suffered a heavy blow, the best star from Brazil, Neymar suffered a fairly serious injury early in the morning while competing in the Coupe de France event.
At that time, Neymar dueled with Anthony Ginandjar midway through the second half. After the duel occurred, Neymar groaned in pain, as a result the coach, Thomas Tuchel instructed to withdraw Neymar out of the field.
According to reports circulating, Neymar suffered an injury to his left leg. This injury is estimated to be quite severe. Because in the same position Neymar has also been injured.