Juventus management is ready to release Dybala as long as they are willing to pay 90 million pounds. As reported by Tuttosport, now Paulo Dybala received offers from Manchester United and Manchester City.
The two British giants stated that their interest in bringing Paulo was returned to England. City rivals hope that the presence of Dybala can give a new color to the color of football in the UK and as a future generation.
On the side of Manchester United wants the presence of Dybala as a crutch and scorer. While on the side of Manchester City want the presence of Paulo Dybala to replace his compatriot Sergio Aguero.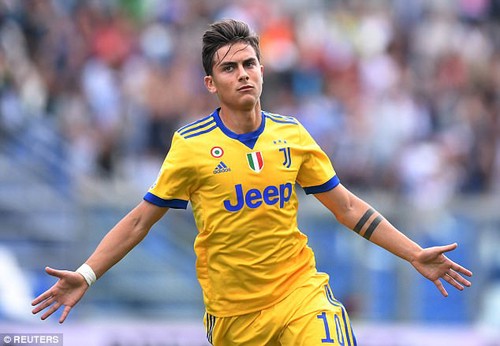 Aside from this giant British club, Paris Saint-Germain (PSG) and Bayern Munich also secretly have an interest in presenting Paulo Dybala. But so far, there is no leakage on how much they offer.
Interesting things will happen for Manchester United if they bring Paulo Dybala at a price agreed upon by Juventus, because Manchester United once brought Paul Pogba from Juventus at a price of more than 89 million pounds.
Interesting notes will also occur at Manchester City if they bring in Paulo Dybala. The Citizens will set a new record for bringing in high-priced players after bringing Riyad Mahrez with a nominal 60 million pounds last summer.