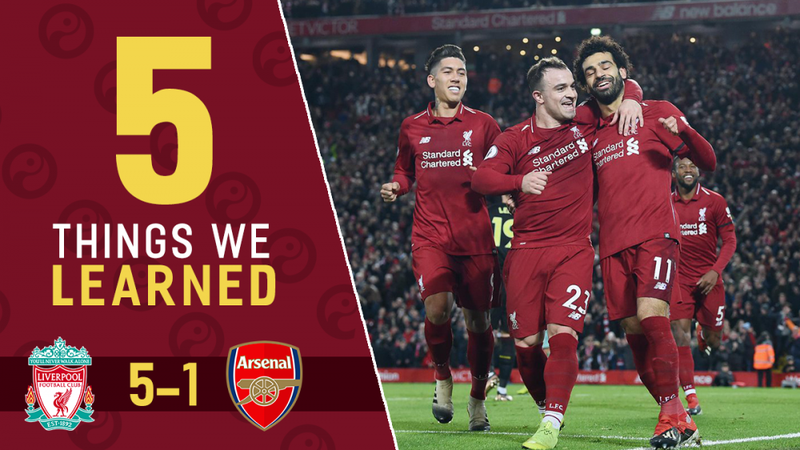 Liverpool won a 5-1 victory from the match against Arsenal in the premier league week 20 at Anfield stadium. The match took place fiercely, despite a landslide victory, but Liverpool had left behind in the early minutes of the match. Arsenal first scored against Arsenal in the 11th minute, through Ashley Maitland-Niles's shot, a pass from Alex Lwobi.
But the Arsenal goal did not last long, 140 seconds later Liverpool could equalize through Roberto Firmino's goal. The Reds are even superior in a short time. On the 16th minute Firmino again broke into the Arsenal goal.
In the 32nd minute, Mane added a goal for Liverpool. The Arsenal defense was damaged by Liverpool players in the match. In the first half Liverpool managed to score 4 goals. Last goal from Mohamed Salah from the penalty in the 45th minute +2.
As a result of being left behind 4-1 in the first half, Arsenal rotated the player in the second half. Laurent Koscielny was included in place of Shkodran Mustafi. But the Arsenal defender made a mistake in the 65th minute. Sead Kolasinac violated Dejan Lovren on the spot.
Firmino was appointed as the executor. Firmly returned to breaking Arsenal's goal which was guarded by Bernd Leno as his hat trick goal in the match. Until the match is finished there are no goals created. Liverpool finished the match with a final scorecard 5-1.