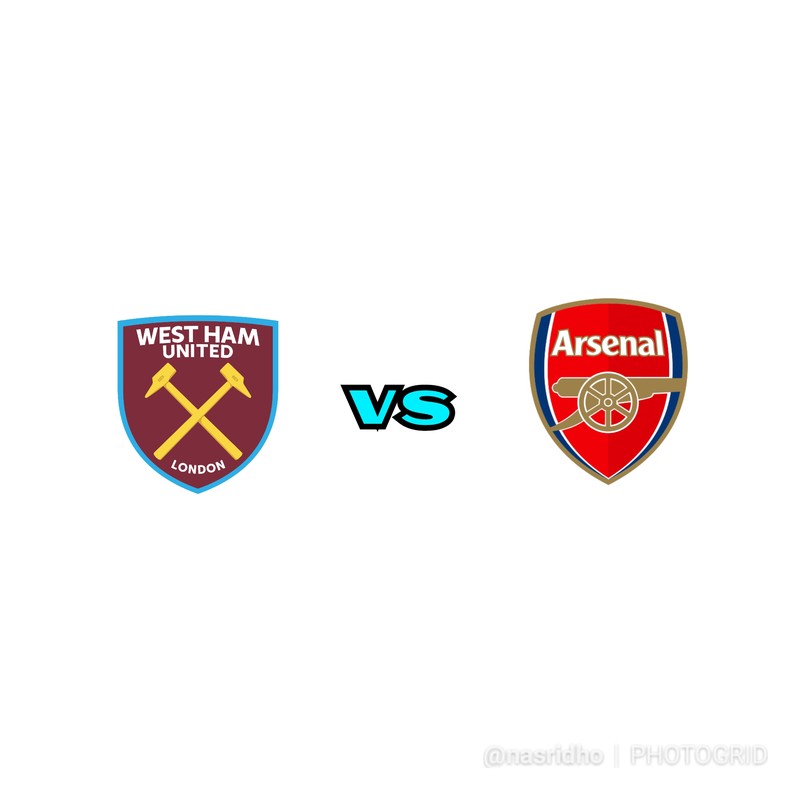 West Ham United will host Arsenal in the Premier League, week 22 at London Stadium. This time, the hammer will take advantage of new opportunities to compete in the city team.
West Ham, who is now strengthened by former Arsenal players, will certainly be eager to take part in this match. Samir Nasri has gone through his dark period, for several seasons, but now he has returned to England and strengthened the hammer.
West ham and arsenal both just won the match. West Ham won over Birmingham city 2-0 from goals from Arnautovic and Andy Carroll. While Arsenal won 0-3 over hosts Blackpool without reply.
Birmingham's counter-match was Samir Nasri's inaugural match with West Ham. And that was also his first match after being hit by a doping suspension which he lived since last November 2017.
Manuel Pellegrini, believes that Samir Nasri can be relied on as a starter. When the game against Birmingham, Samir also dropped as a starter since the early minutes. His own counter-match, Samir, is believed to also be revealed as a starter.
However, although West Ham will certainly be very optimistic about this fight. But they must not forget, that Arsenal is a club that is strengthened by reliable players. Like the match that took place at the Emirates stadium, West Ham lost 3-1.
Arsenal are unbeaten in seven matches against West Ham in all competitions. Maybe that will be the reason Arsenal will be favored in this fight. But they need to increase the team's strength to face this West Ham counter game. Because Arsenal have always lost in the last four games.
Head to head West Ham vs Arsenal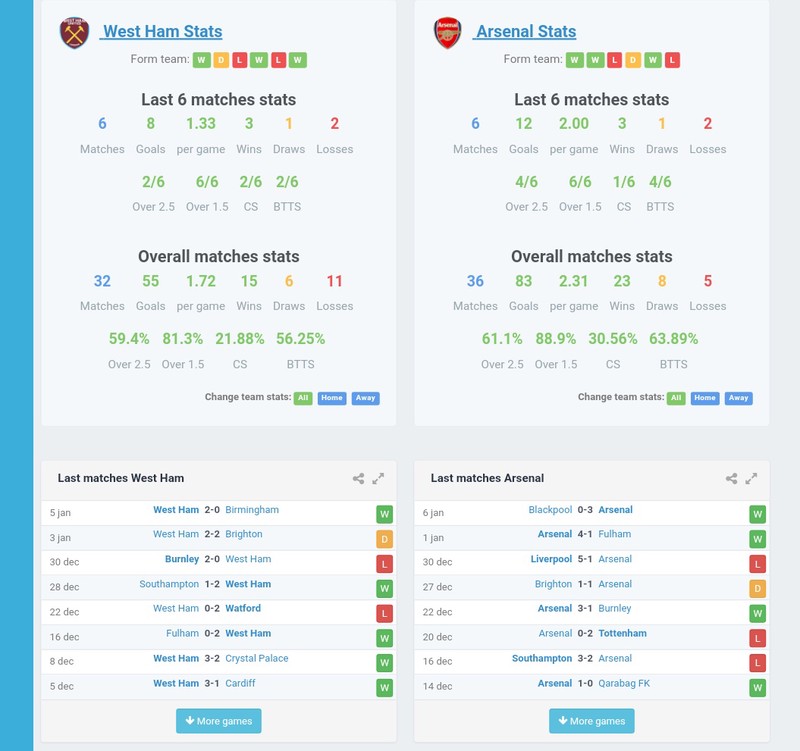 In the last five matches of the two teams, Arsenal were unbeaten. Four matches were won in Arsenal and only once held in a draw. In four away games, West Ham always lost, while one meeting of West Ham's home match managed to compensate for the score.
While in the last five games West Ham have only won two matches, lost twice and once held a draw. Wins against Southampton 1-2, and wins over Birmingham 2-0. While losing when entertaining Wardford 0-2, and lost to Burnley 2-0. And a draw at home to Brighton 2-2.
In the last five matches Arsenal recorded three victories, and only once held in a draw. One defeat. Wins when he met Burnley 3-1, won from Fulham 4-1, and won from Blackpool 3-0. Lost when visiting the Liverpool headquarters 5-1, and a draw when meeting Brighton 1-1.
According to the data and the last performance of the team and the meeting of the two teams, Arsenal looked more favored in this match. However, West Ham, who is now strengthened by one of the former Arsenal players, will be very optimistic about this fight. My prediction is West Ham 1-2 Arsenal. How do you think?