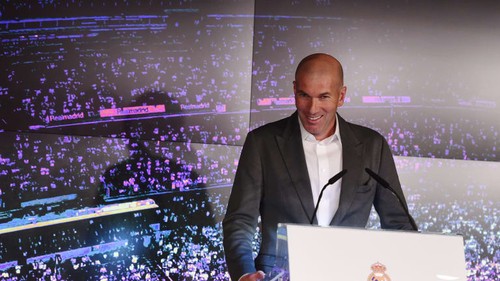 Zidane is reportedly officially returning to Real Madrid. The former former Juventus player was appointed to replace Santiago Solari as a new coach for real Madrid.
Solari lost his job after being certain he failed to bring Real Madrid to three trophies in a week. They were eliminated, in the Copa Del Rey, in the Champions League and it was impossible to catch up with Barcelona in La Liga.
In this second period, Zidane was contracted until June 2022. The return of Zidane to the headquarters of Real Madrid, of course, was warmly welcomed by the Madridista. This is an old new energy that is back to improve the team.
In his first period Zidane had managed to train real Madrid in June 2016-2018 to get three consecutive Champions League titles, one title in La Liga, two European trophies, one Spanish super cup and two world cup between clubs.
For this reason, Real Madrid president Florentino Perez wants Zidane to be ready to fix the crisis his team has experienced lately.