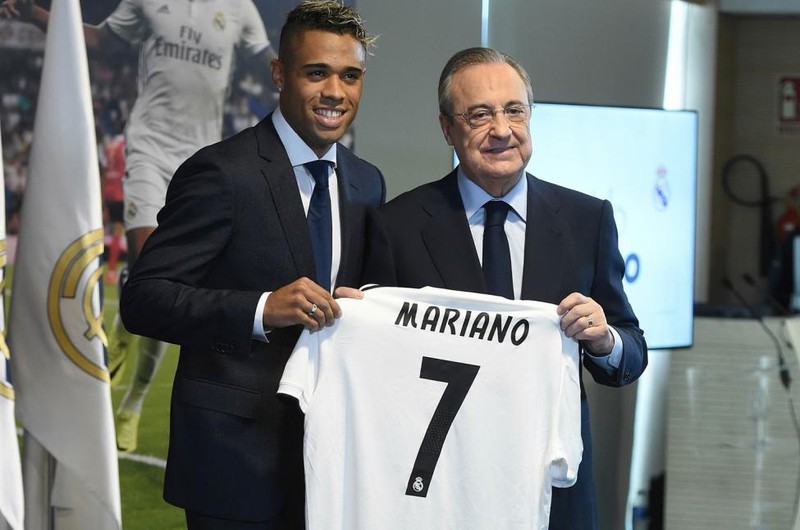 Number 7 was previously the number of Real Madrid's mega-star back who has now gone to Juventus at the start of this season. Yes, that's the number of CR7's back which gave Real Madrid a lot of golden goals and trophies when he was still actively defending Klup. However, when Ronaldo left, the number was empty without a man. But the Real Madrid manager did not leave it too long. Now number 7 is entirely owned by Mariano Diaz. He is an Olympique Lyon player who bought Real Madrid, at deadline day, the 2018 summer transfer window.
"For me, what matters is not the number (number) 7. But it's a challenge and pride to use the same number of scores, like Emilio Butragueño and other great players," Mariano said, after he was introduced as number 7 owner for Real Madrid.
Once a Real Madrid player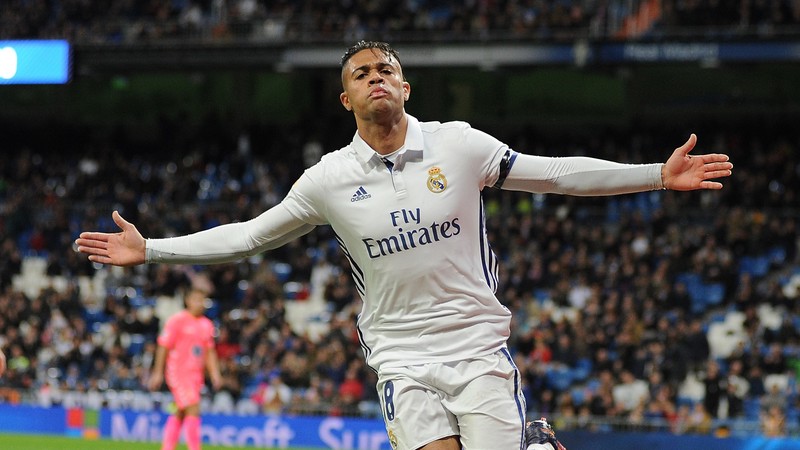 Mariano is a player who trained at Espanyol. But in 2011 he decided to join the Real Madrid youth team. He has played for Real Madrid C, B, and even he has played 14 times in all competitions, once at UEFA champions and eight times in La Liga in 2016/2017. In that season, he scored 5 goals.
However, in June 2017 he moved to Lyon, and sold for 8 million uero. There he became a major player who was pretty slick. Last season, he played in 45 matches in all competitions, he scored 21 goals. and this season he played three times with Lyon before deciding to return to Real Madrid.
Mariano recently returned to Spain to defend Real Madrid. It was paid at a price of 32 million euros, equivalent to Rp. 395 billion. This is a cheap price for mariano. But because this was an agreement agreed when Mariano first nested in Lyon in 2017. Besides Real Madrid, Venice reportedly also targeted mariano, but Mariano was more likely to join Real Madrid.
Mariano has played for the Dominican Republic
Dominica is a Caribbean island nation located 6,707 kilometers from Spain. Mariano was born in Premià de Mar, near Barcelona, ​​Spain, on August 1, 1993. However, because his mother came from there, he played for the Dominican national team in 2013. In matches against Haiti, Dominica was 3- 1 and Mariano scored one goal.
However, in 2016, he chose to retire from the Dominican National Team and stated that he wanted to pursue a career at Real Madrid and had the opportunity to be called to the Spanish national team.
Mariano pros and cons uses number 7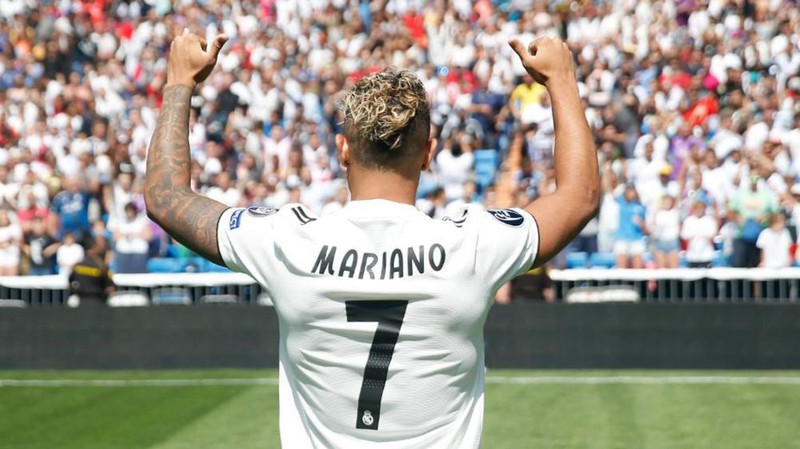 One strange thing about moving mariano to santiago is not a record of achievement or achievement. But nitizens highlights more about the number of backs given to him. Even some Los Angeles fans, disappointed with the number seven for mariano.
Do not intend to reduce the quality of mariano, they assume that the number is more appropriate for high profile players such as danger eden, neymar Jr., Mohamed Salah and even those who judge old players at Real Madrid like Asensio, Isco or Lucas Vázquez do not use numbers.
Among these supporters there were people who immediately mentioned that what Florentino Perez did was embarrassing.
"I think giving mariano number 7 is an attitude that does not respect Ronaldo," he said via Twitter
Before Ronaldo and Mariano, number 7 was used by Juan Eduardo Esnáider Belén, and Raúl González Blanco. Although it is still debated, whether it's number 7, the national team that once defended Dominica, the quality, the most important thing about it is now that Mariano and friends of the Real Madrid team will fight for Real Madrid and get trophies without Ronaldo. []