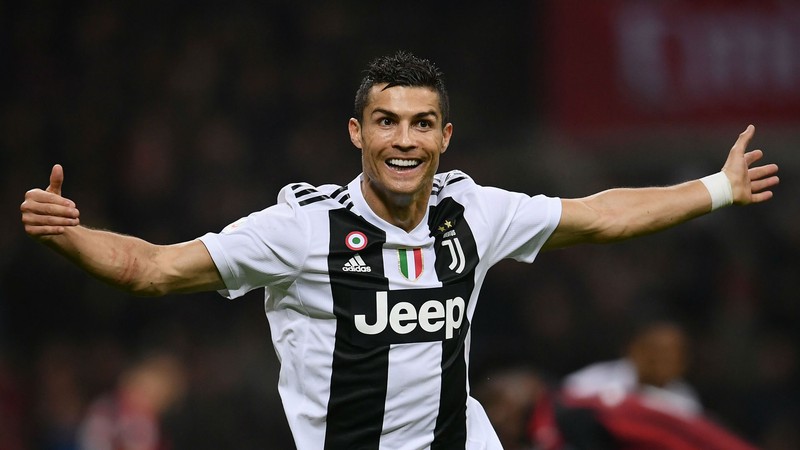 Just a few days ago, football fans all over the world, had celebrated their birthday as one of the greatest superstars who ever graced the world of football. On Tuesday, the phenomenal star from Portugal, Cristiano Ronaldo, just celebrated his 34th birthday.
Even though he entered the age of 34, the Portuguese star did not show a decrease in performance during the field. In fact, he increasingly looked stunning after being at Juventus since the beginning of the season yesterday.
His appearance did not show a decrease in the temperature of playing with the team. Since he joined Juventus, in 22 matches in Serie A, Ronaldo has scored 17 goals and 7 assists with Juventus this season.
Ronaldo is not a new player in matters of record breaking. As he has shown throughout his career. Not only when playing with Manchester United and Real Madrid, he was able to provide a record. But until this season, he can still set a record.
But what are his records since he joined Juventus for 22 matches. Next I will describe from several sources that I quoted.
1. Juventus player who has scored the most goals in a season.
The Allianz Stadium, has never stopped boisterous, since the former Real Madrid star moved to the coast. After scoring 19 goals in 40 matches with Juventus, Ronaldo now has the potential to beat Ferenc Hirzer's record for scoring the most goals in a season.
Hirzer has scored 35 goals in 26 matches with his old signal since the 1925-1926 season. He has held that record for almost a century. However, only this time, the Portuguese star was able to follow in the footsteps of Hirzer's record.
Ronaldo only needed 17 more goals to be able to penetrate Hirzer's record. Seeing Ronaldo's performance increasing, it is not impossible that he can follow Hirzer's goal record with his old signal in one season.
2. Most goals in a season in Serie A
Apart from being the most fertile player of the season, Ronaldo also has the potential to become a record breaker for the player who has scored the most goals in Serie A in a season. Initially the record was held by Torino Gino Rossetti. Who scored 36 goals in one season 1928-1929.
Besides Rossetti, Higuain has also been one of the players who have scored the most goals in a season since playing with Napoli in the 2015-2016 season. While Ronaldo, in his 22 matches, has presented 19 goals, only 17 goals left to pursue the record of the two legends.
3. The first player to become the top EPL score, La Liga and Serie A.
Ronaldo is a winner in football history, throughout his career. That has been proven since he first joined Manchester United and Real Madrid. He has demonstrated his performance and intelligence in scoring goals in the EPL and La Liga.
If he is able to score the most goals in Serie A this season, this will be the history of the first record for fertile players in three world divisions, EPL, La Liga and Serie A. This, Ronaldo still leads the top of Serie A's top scorer, 17 goals.
4. Champions League champions with 3 different clubs.
Juventus have failed twice to win the Champions trophy. Although it has reached the final. So that this season, Juventus deliberately recruited Ronaldo to be able to take back the champion champions who were their top priority.
Ronaldo has been regarded as a star that is able to bring Klup to achieve the Champions trophy. He has proven, his first presence in England, with Manchester United, managed to become champion champion in 2007-2008. Before bringing Real Madrid to develop it four times.
If Ronaldo manages to bring Juventus to the Champions trophy this season, then he is the only player who has won the Champions with three different teams.
5. Become a player who wins Champions in three countries
There are a number of records that Ronaldo can solve. But this is the easiest, if Ronaldo manages to bring Juventus against the champions this season, he is the only player who has won in three different countries.