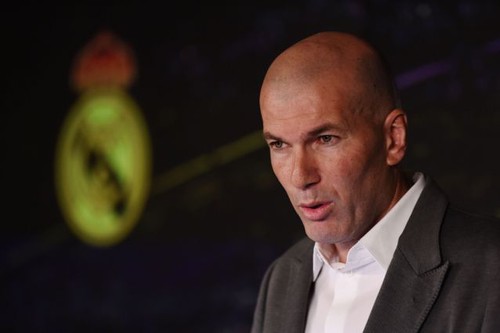 Zinedine Zidane officially re-trained Rela Madrid. The Frenchman replaced Santiago Solari who was dislodged due to the bad results that have happened to Real Madrid lately. Even Real Madrid has been threatened with an empty trophy this season.
Solari is actually a replacement figure for Julen Lopetegui who was fired in the middle of this season. But unfortunately the Argentine coach could not change the performance of Karim Benzema and his friends for the better.
In the Spanish league, Real Madrid are predicted to almost lose the championship. As a result of losing competition with Barcelona. Real Madrid are third in the standings with 51 points. The amount, lost a lot of 12 points from Barcelona who still lead the top of the standings.
In European competition, Real Madrid were eliminated in the last 16 of the match against Ajax Amsterdam. This is the first defeat in the last five years. Seeing some of that reality, Zidane certainly has many tasks to solve this.
The first job that Zidane had to complete was to ensure that Real Madrid were able to finish in the Champions League. Because overtaking Barcelona on the summit of course needs a miracle.
In third place, Real Madrid are 11 points ahead of Getafe which is ranked 4th under Real Madrid. While the remaining games remain 11 parties. Real Madrid is still prone to be chased by its competitors.
In the remainder of the match, Real Madrid will not meet Barcelona and Atletico Madrid again. Seeing that, make sure Zidane will be able to bring Real Madrid in the Champions League zone.
The next task that Zidane had to solve was to stop Marcelo's departure. Zidane's arrival to Real Madrid was accompanied by the issue of Marcelo's departure to Juventus. The Brazilian defender was looking forward to following his friend Cristiano Ronaldo to Juventus. Zidane had to turn his head how Marcelo did not leave Real Madrid. If not, he was forced to find an effective figure to replace Marcelo's position.
Furthermore, what became a difficult task for Zidane was to find a replacement for Ronaldo. No doubt, Ronaldo's departure was one of the reasons for the downfall that Real Madrid experienced. For that reason, Zidane must think hard to find the right substitute to replace the position left by Ronaldo.
So far, Real Madrid's management has glanced at one of the Chelsea players. Hazard, he has been targeted by Real Madrid management for a long time. Positive, he is an admirer of Zidane. For that reason Hazard will be more easily persuaded to be willing to come to strengthen Real Madrid next summer.